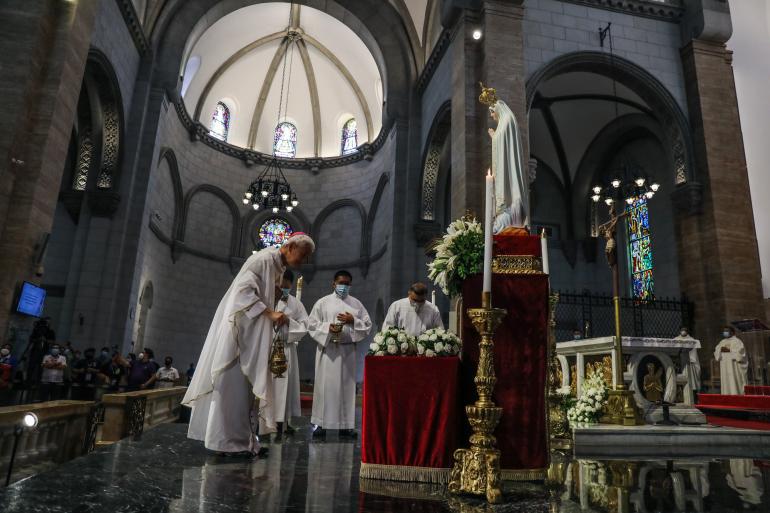 Filipino Catholics consecrated the whole country to the Blessed Virgin Mary on May 13, feast day of Our Lady of Fatima.
Across the country, church and civic leaders led the faithful in praying for an end to the coronavirus pandemic.
"We are praying that through the intercession of the Blessed Virgin Mary this pandemic will end," said Bishop Dennis Villarojo of Malolos.
The prelate led the main celebration of the consecration of the Philippines to the Immaculate Heart of Mary at the National Shrine of the Our Lady of Fatima in the town of Valenzuela.
"For the souls of those who perished because of the pandemic … may God welcome them and may the Immaculate Heart of Mary be their refuge," prayed Bishop Bartolome Santos of Iba.
"May we grow in spirit and reach out to our brothers and sisters who are in most need in this time of crisis," added Archbishop Jose Palma of Cebu.
For complete story visit LiCAS.news