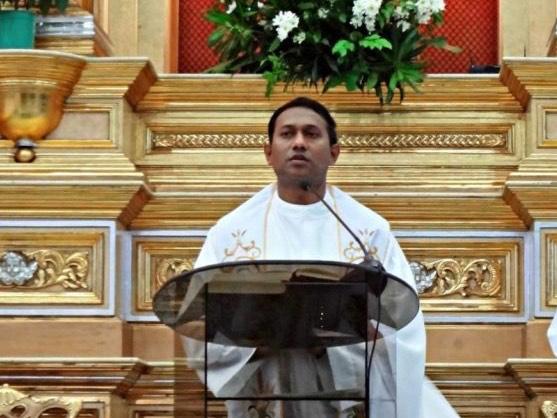 A missionary priest from Bangladesh who has been working as a missionary in Santiago, Chile, has recovered from the new coronavirus disease.
"By God's grace, mercy, and prayer, I was healed," Father Vincent Rosario of the Congregation of Holy Cross posted on his Facebook account.
The priest said he was discovered to have been infected by the virus on March 13 and went into quarantine and isolation.
"Now I am good and living life in general," he said, adding that doctors have told him that because he has no more symptoms he does not need any further treatment.
During his isolation the priest said he offered Mass daily, read spiritual books, prayed, wrote articles, and watched the news.
"My community cared for me," he said.
The priest reminded the faithful that to overcome the challenge of the disease to always remember that "God is our refuge, He does not abandon us."
"The Lord resides in our home, where there is true peace, that we may have a new life through Him," he added.
Father Rosario expressed his gratitude to all those who remembered his in their prayers. - Father Nikhil Gomes