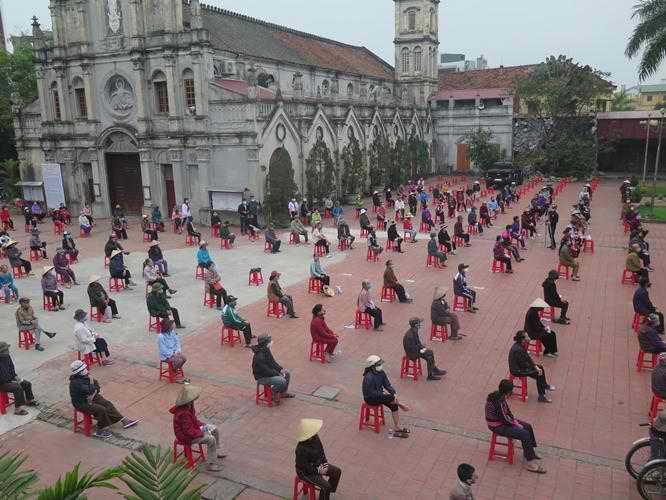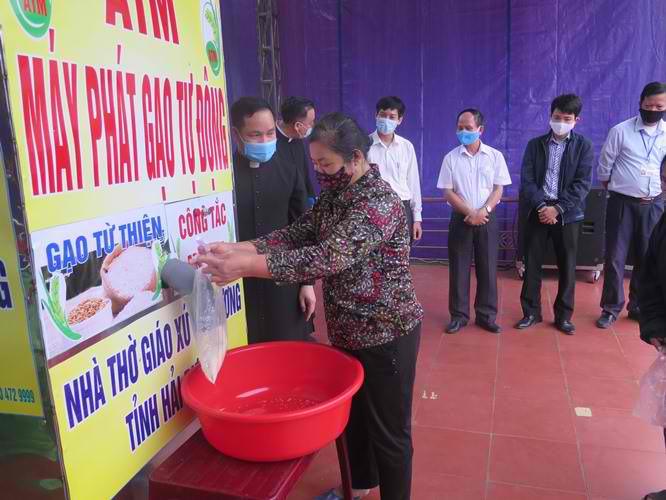 Responding to the invitation of the Catholic Bishops' Conference of Vietnam to help people affected by the coronavirus pandemic, the parish of Hai Duong set up a "Rice ATM" to facilitate the distribution of rice to those in need.
The project, which was led by parish priest Joseph Duong Huu Tinh, started on April 16. The distribution hours would start at eight o'clock in the morning until 10:30 a.m. and again from 2:30 p.m. to 5 p.m..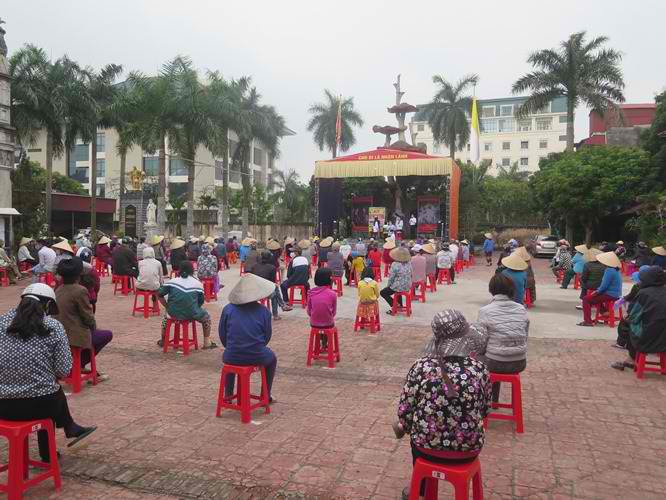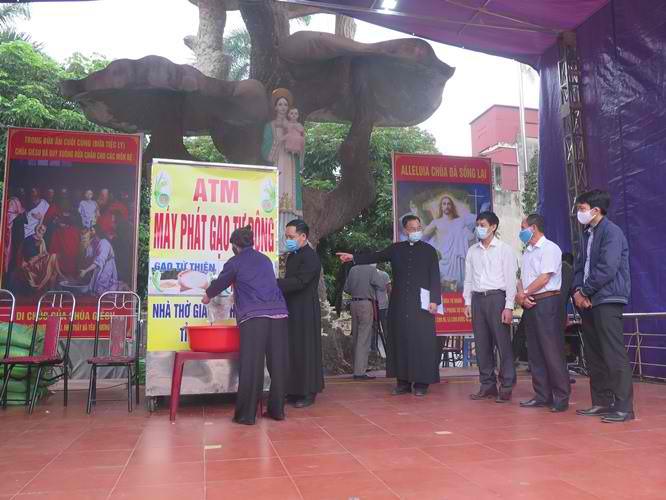 About 500 people received two kilograms of rice every day since the project started. The program will last until April 30, said Father Joseph.
The priest started the project with the support from his siblings in his hometown in Ke Sat and from benefactors in the United States. From the first day of the program, however, people, Catholic and non-Catholic alike, donated rice and money.
"Hopefully, this program will spread to more parishes and congregations will respond to the invitation of the [bishops]," said Father Joseph.