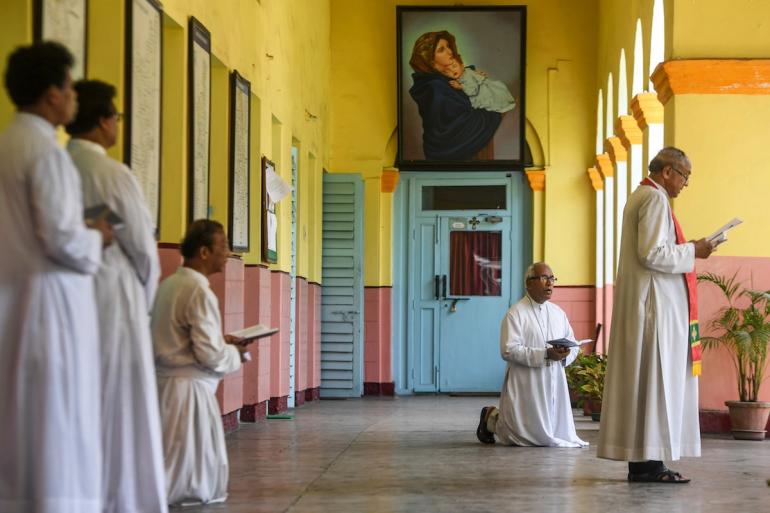 Perhaps for the first time in history, church doors remained closed globally to the faithful during this year's Easter triduum due to the COVID-19 pandemic.
With the new coronavirus interrupting life's normal rhythms and social distancing becoming a new normal, Masses in India, like elsewhere in the world, were offered in empty churches and live-streamed via digital media.
"Though Holy Week is one of the most prayerful weeks of the Christian liturgical calendar, we have to contend ourselves witnessing by virtual Holy Mass," Lily Mathews, a teacher in East Delhi, told LiCAS.news. "Slowly we are getting used to the idea. But of course, it is never the same as going to church," she said.
In an effort to contain the new coronavirus India's federal government at the end of March ordered a nationwide lockdown. It's likely to last till the end of April at the least.
Read full story at LiCAS.news