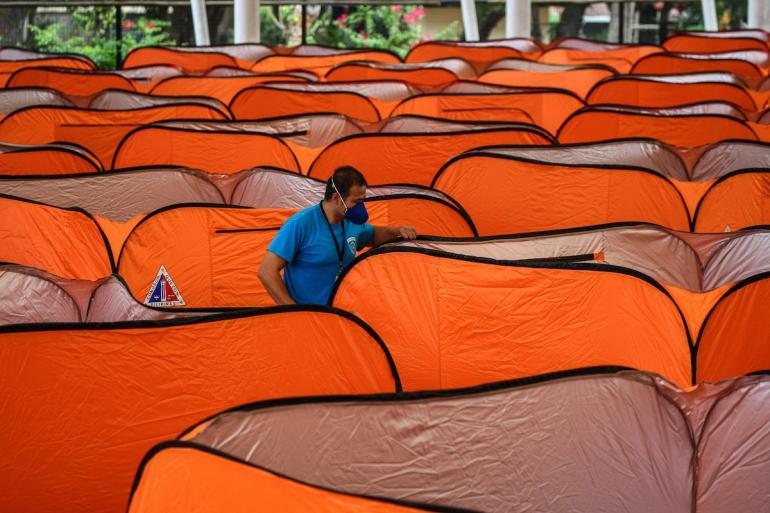 Catholic bishops in the Philippines said church facilities, including schools and seminaries, may be converted into field hospitals if the health crisis in the country worsens.
As of March 24, at least five private hospitals in Manila have announced that they were no longer capable of accepting COVID-19 patients for confinement.
The hospitals said they have "already reached or exceeded its maximum capacity" and "our frontline healthcare workforce is already overstretched."
Reports noted that more health professionals from these hospitals are already under quarantine due to exposure to patients with the new coronavirus disease.
Bishop Broderick Pabillo, apostolic administrator of Manila, said the archdiocese is "ready to take in [COVID-19] patients in our schools and churches as we are doing now to street dwellers."
"We have space, but we do not have personnel. The hospitals and medical people should give the personnel and the know-how for this," he said.
Bishop Jose Colin Bagaforo of Kidapawan said there is "no problem" if churches and public and private schools, gymnasiums, or any available idle buildings, would be needed.
Full story at LiCAS.news