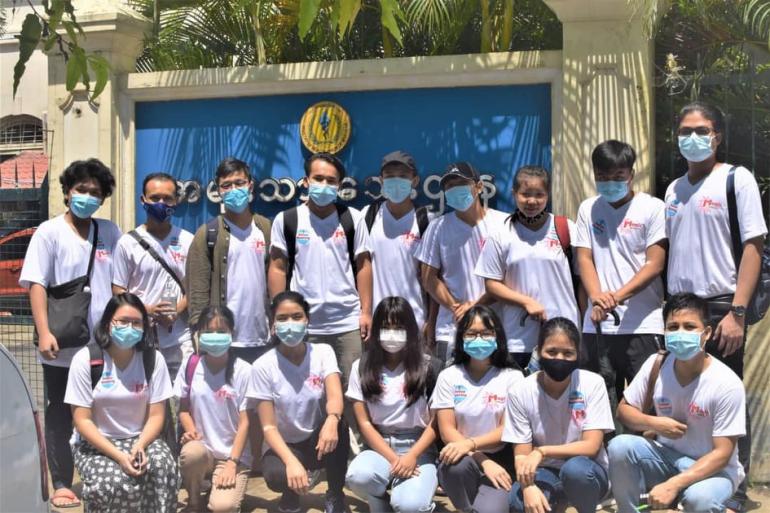 In this time of pandemic, the world needs help. Pope Francis said to the youth in April, "God loves you, the Church needs you." 
The Church is always concerned for the need of the people. The Church also hopes for help from young people. On this special day, we encourage young people to help in addressing the current global health crisis.
You, young people, are powerful and energetic. Use your youth for the good of others.  
On this special day we in Radio Veritas Asia would like encourage all young people with the words of Mother Teresa:
Life is an opportunity, benefit from it.
Life is beauty, admire it.
Life is a dream, realize it. 
Life is a challenge, meet it.
Life is a duty, complete it.
Life is a game, play it. 
Life is a promise, fulfill it.
Life is a sorrow, overcome it.
Life is a song, sing it.
Life is a struggle, accept it.
Life is a tragedy, confront it.
Life is an adventure, dare it.
Life is luck, make it.
Life is too precious, do not destroy it.
Life is life, fight for it. 
"United Nations and Youth"
August 12 was first designated International Youth Day by the UN General Assembly in 1999, and has since served as an annual celebration of the role of young women and men as essential partners in change, and an opportunity to raise awareness of challenges and problems facing the world's youth.
In 1965, in resolution 2037 (XX), the General Assembly endorsed the Declaration on the Promotion among Youth of the Ideals of Peace, Mutual Respect and Understanding between Peoples.
From 1965 to 1975, both the General Assembly and the Economic and Social Council emphasized three basic themes in the field of youth: participation, development and peace. The need for an international policy on youth was emphasized as well.
In 1979, the General Assembly, by resolution 34/151, designated 1985 as International Youth Year: Participation, Development, Peace.
In 1985, by resolution 40/14, the Assembly endorsed the guidelines for further planning and suitable follow-up in the field of youth. 
The guidelines are significant for their focus on young people as a broad category comprising various subgroups, rather than a single demographic entity. They provide proposals for specific measures to address the needs of subgroups such as young people with disabilities, rural and urban youth and young women. (Source: resolution 50/81)
In December 2009, the United Nations General Assembly adopted resolution 64/134 proclaiming the year commencing 12 August 2010 as the International Year of Youth, calling upon governments, civil society, individuals and communities worldwide to support activities at local and international levels to mark the event. The Year will coincide with the 25th anniversary of the first International Youth Year in 1985.
On 17 December 1999, in its resolution 54/120, the United Nations General Assembly endorsed the recommendation made by the World Conference of Ministers Responsible for Youth (Lisbon, 8-12 August 1998) that 12 August be declared International Youth Day.
The Assembly recommended that public information activities be organized to support the Day as a way to promote better awareness of the World Programme of Action for Youth, adopted by the General Assembly in 1996 (resolution 50/81).
Security Council Resolution 2250 on Youth, Peace and Security represents an unprecedented acknowledgement of the urgent need to engage young peacebuilders in promoting peace and countering extremism, and clearly positions youth as important partners in the global efforts.