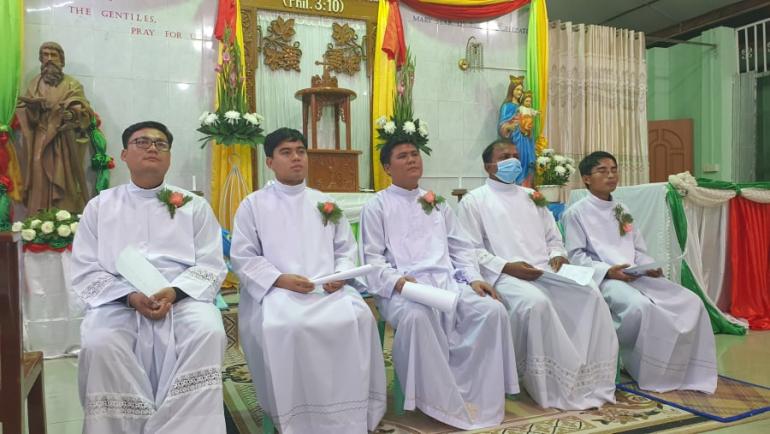 Cardinal Charles Maung Bo and Bishop John Saw Yaw Han of Yangon ordained five new priests for their diocese of January 25.
Ordained priests were deacons Celestine Sa Tiwu, Francis Phyo Chit Ko, Saw Hilary, Nerius Saw Kyaw Thet, and Richard Paul Christopher.
Saw Hilary and Richard Paul Christopher completed their theological studies in Korea while Celestine Sa Tiwu is a member of the Missionaries of St. Paul in Myanmar. 
The ceremonies were attended by only a few people due to health restrictions brought about by the pandemic. - RVA News