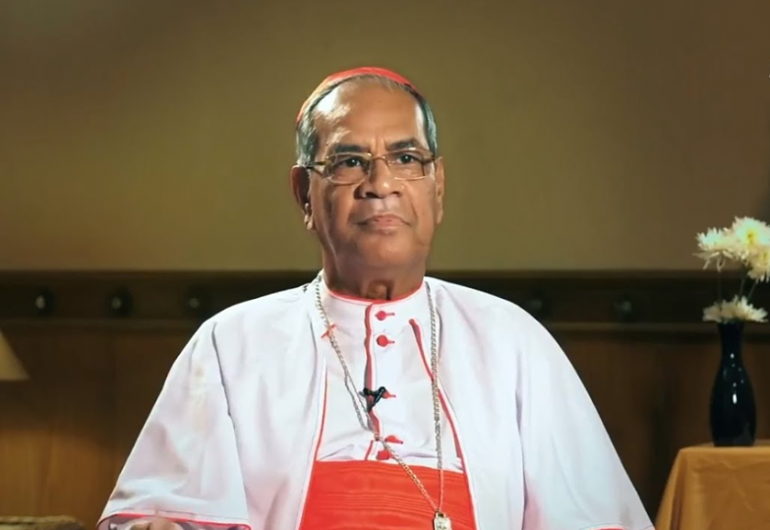 Cardinal Patrick D'Rozario, Archbishop of Dhaka, has issued a call this week for everyone to cooperate in the fight against the spread of the new coronavirus disease.
The government has earlier ordered the closure of all public and private institutions by April 7 to prevent the spread of the disease.
People have been encouraged to stay home.
"We have all witnessed the outbreak and attack of coronavirus. We are locked up in a house on one side," noted Cardinal D'Rozario in a video message.
He said that even as people might be separated physically from each other, "on the spiritual side, we are thinking of each other."
"In particular, today I think of you all. We are living in such a difficult moment, naturally people come to the question, why this epidemic? Why is this global epidemic?" added the cardinal.
"If we look at the Bible, we can find the answer in two ways. On the one hand we can see this epidemic as a punishment for God, while on the other we can see the epidemic as a call for human welfare," he said.
Cardinal D'Rozario, who is also president of the Bangladesh Catholic Bishops' Conference, urged the faithful that "in the midst of this inhumane situation we have the effort to be a child of God."
"On the one hand we are people, there is our society, there is state, there is authority; they are guiding us in different ways," he said.
"Therefore, we will strive to do all of these things with faith and with great loyalty to the authorities of the country and the Church," added the cardinal.
On March 25, the country's Institute of Pathology, Disease Control and Research announced that a total of 39 people have been infected with COVID-19 in the country, five of whom died while seven have been reported to have been healed.  - Father Nikhil Gomes