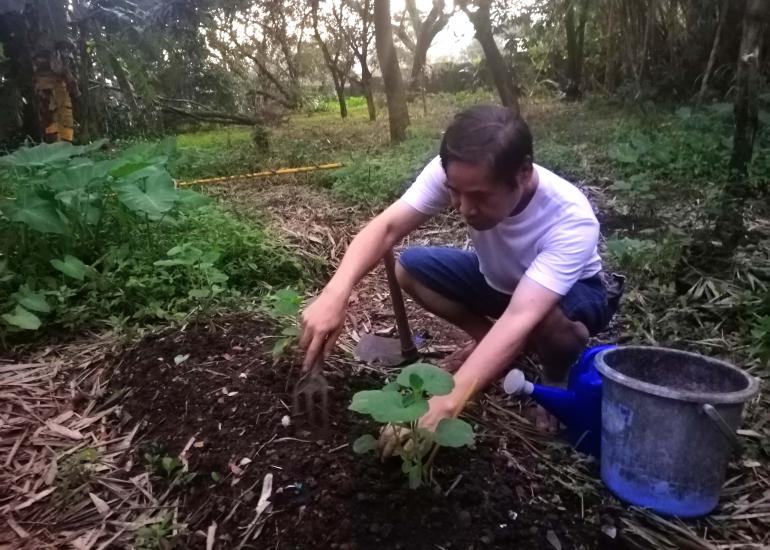 The date was chosen because it corresponds with the official birthday of the late H.M. King Bhumibol Adulyadej, King of Thailand, who was one of the main advocates of this initiative. 
In 2016, this day, December 5, was officially recognized in memory and with respect for this beloved monarch who passed away in October 2016 after seven decades as head of state.
World Soil Day is observed annually to focus attention on the importance of healthy soil and to advocate for the sustainable management of soil resources. 
This year, World Soil Day 2020 (#WorldSoilDay) and its campaign carries the theme "Keep soil alive, Protect soil biodiversity."
It aims to raise awareness on the importance of maintaining healthy ecosystems and human well-being by addressing the growing challenges in soil management, fighting soil biodiversity loss, increasing soil awareness and encouraging governments, organizations, communities and individuals around the world to commit to proactively improving soil health.
Managing soil properly will be very much profitable to the farmers and gardeners who are in need of healthy soil composed of physical, chemical and biological components. 
In an agricultural context, soil is necessary to sustain agricultural productivity and to protect environment resources. A healthy soil provides many functions that support plant growth, regulation of water and air supply. 
Soil erosion prevents our ability to grow nutritious food. Soil erosion can decrease crop yields. Crops that grow tend to be of a lower quality and this low-quality produce has effects not only on the farmers who try to sell it, but also on the people who will consume fewer nutrition by eating the products. 
Soil erosion leads to ecosystem degradation. It is the removal of topsoil, the most fertile top layer of soil. 
Soil erosion affects water supplies. Soil captures, stores and filters water – so when soil erodes, less water can move through it. Without soil, the quality of drinking water in lowland areas may decrease, as the water was never adequately filtered through soil. With less soil to absorb a heavy rainfall, floods may become more frequent and intense.
Soil erosion damages urban infrastructure. When soil is not held together by plant roots, it can be easily moved by wind or water. As a result, loose and eroding soil can make floods, landslides and windstorms more severe. These natural disasters devastate farms and causes destruction to urban infrastructure that provides services to civilians.
Soil erosion contributes to poverty and can lead to migration. Millions of the population have been displaced from their homes worldwide due to  the many issues related to climate. Soil erosion only worsens the effects of climate change. As depleted soil intensifies the effects of weather events, people's livelihoods are increasingly affected – and more people may be forced to move elsewhere.
Soil erosion can be reduced in nearly every situation with sustainable soil management practices such as growing cover crops that protect the soil surface. By working together, farmers, scientists and policymakers can create strategies and programs to fight soil erosion.
With 95 percent of our food coming from the soil, it is an urgent issue to stop soil erosion.