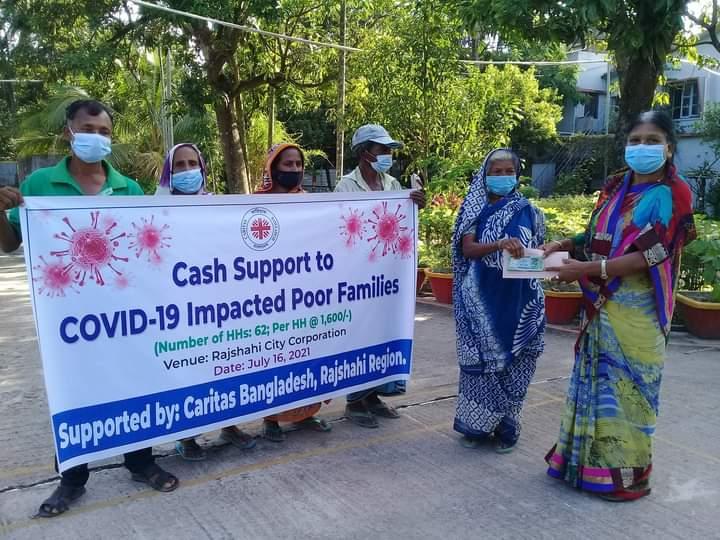 Caritas Bangladesh, the social action arm of the Catholic Church in the country, has recently launched its "Cash for Food" program for those most affected by the pandemic, especially the poor, in Rajshahi region.
The group distributed "multi-purposes cash grants" to widows, single parents, rickshaw pullers, PWDs, the elderly and the sick, among others.
A total of 312 vulnerable and poor households, including Muslim families, have been supported by the program.
Sukleash George Costa, regional director of Caritas, said his organization prioritizes aid for people who lost their jobs and those who are jobless. - Nikhil Gomes / RVA News