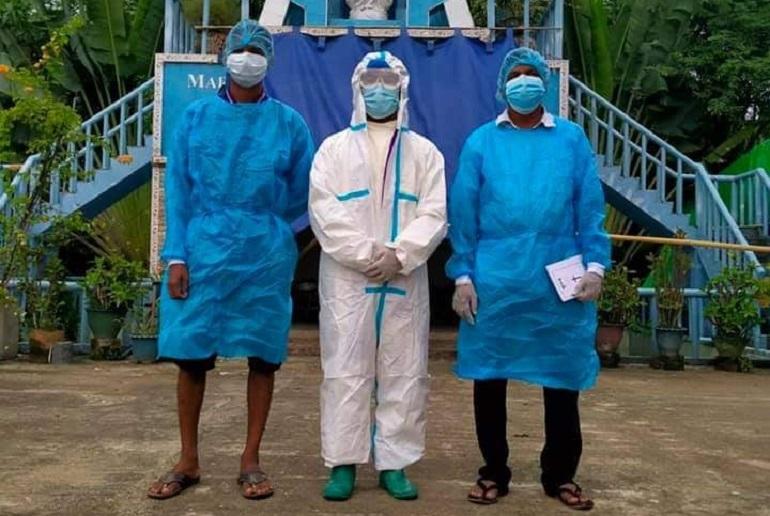 The parish of Shwe Pyi Thar in Yangon, Myanmar, launched a relief program on July 29 to help address the rising COVID-19 cases in the area.
Pamphlets have been distributed to inform the people about the program, said the parish priest, Father Paul Aung Myint Win, OP.
He said that since the launched of the program, at least 26 people who have been infected by COVID-19 were given assistance.
A group of nuns from the Sisters of Charity congregation distributed medicines and taught people how to increase their oxygen level through exercises.
Father Aung Myint Win said people need a lot of help, including the purchase of medicines. "It is a struggle to get drugs even for one patient," he said.
He said he also worry about the young volunteers of the program. "There is was no transportation especially for emergency patients, so they use motorbikes," said the priest.
He suggested that those who are sick should stay home and inform the parish volunteers who will buy the food and even disinfect the houses.
The United Kingdom has earlier warned the United Nations Security Council that half of Myanmar's population of 54 million could become infected with COVID-19 within the next two weeks. - Raymond Kyaw Aung / RVA News