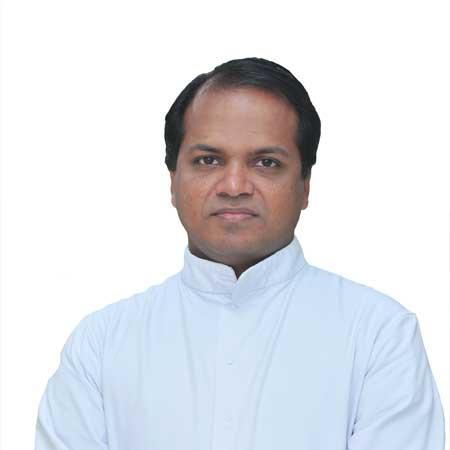 A Catholic priest in Rajkot City in Gujarat State was honored with the "Pride of Gujarat Award" for his sterling contribution to the state. 
Gujarat Chief Minister Nitin Patel handed the award on April 7 to Father Jomon Thommana, a Catholic priest of the Syrio-Malabar Rite.
The priest is founder director of Christ Educational Foundation and is currently the director of Rajkot's Christ Hospital, the first COVID-19 healthcare institution in Gujarat. 
The hospital has been considered one of the best medical care facilities in Rajkot.
The 'Pride of Gujarat' award recognizes individuals, institutions, and companies for their exemplary achievements and contributions toward economic and industrial growth, society, state and nation-building.
Father Thommana, who hails from the southern Indian state of Kerala, studied Masters of Business Administration at Staffordshire University.
He is one the three sons of T L Kocheppu and Mary in Perambra, in Kerala's Thrissur district. He was ordained a priest for Rajkot diocese on Jan. 1, 2005.
He began his seminary formation at Jeevan Darsan Minor seminary in Rajkot. He studied Philosophy at Holy Trinity Seminary in Jalandhar, Punjab, and Theology from Gujarat Vidya Deep Regional Seminary in Vadodara. - Frank Krishner