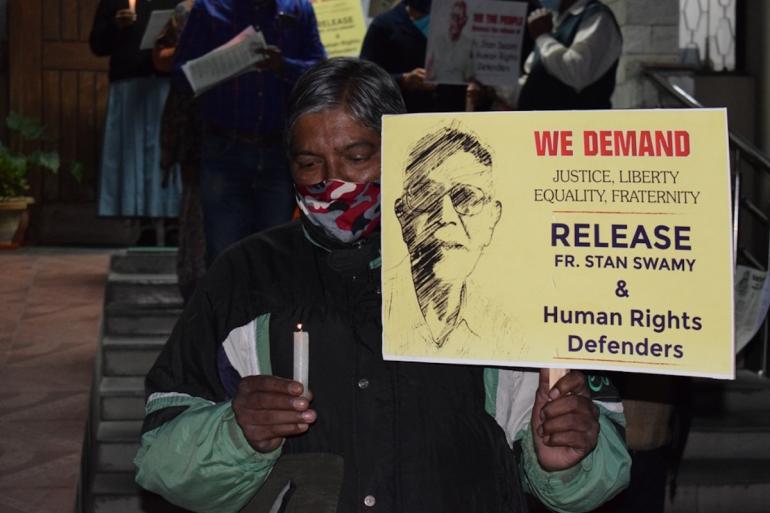 A court in India has ordered prison officials on Wednesday, May 19, to bring detained Jesuit priest Stanislaus Lourduswamy, known as Stan Swamy, back to hospital for further consultation.
The priest was brought back to jail after a short visit to a hospital on Tuesday, May 18, for a "check-up" due to COVID-19 symptoms.
The Bombay High Court ordered officials of the Taloja Central Prison to arrange for the transport of the priest to JJ Hospital for health experts to see the condition of the priest.
The court also set a hearing via video conference on the priest's case on Friday, May 21.
Justices SJ Kathawalla and Surendra Tavade Father Swamy should be produced before the court via video conference at 10:30 a.m. on Friday.
The court has been hearing an appeal for the priest's release on interim bail on medical grounds.
Lawyers have repeatedly appealed for the release of Father Swamy on humanitarian grounds.
In March, an Indian court refused to grant bail to Father Swamy, saying that the petition presented by the lawyers were "inadmissible."
The priest, a known tribal rights activist, was arrested by India's National Investigation Agency on Oct. 8, 2020.
He was living in Ranchi, capital of Jharkhand state in Eastern India, during the time of his arrest and was brought to Mumbai, about 1,750 km southwest.
He was placed in judicial custody in Taloja Central Jail near Mumbai after he was charged under various sections of the Indian Penal Code. - Frank Krshner/RVA News