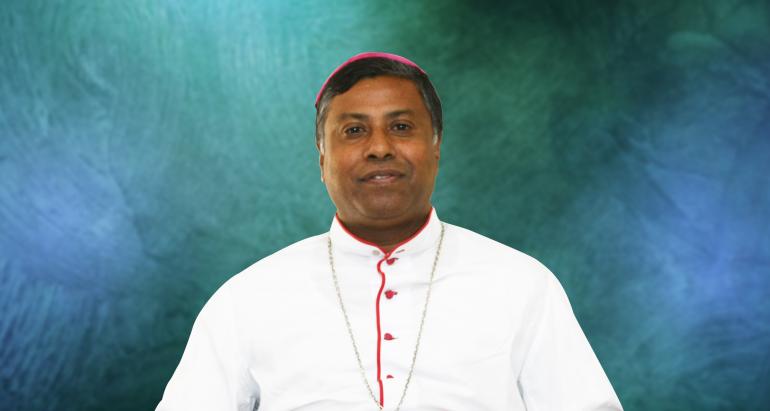 The Catholic Bishops' Conference of Bangladesh has appointed Bishop Bejoy N. D'Cruze of Sylhet as its new secretary general.
Bishop D'Cruze, 64, replaced Archbishop Moses M. Costa who died in July.
The new CBCB secretary general was born on Feb. 9, 1956, in Puran Tuital in Dhaka. He was ordained priest on Feb. 20, 1987. He was named Bishop of Khulna from 2005 to 2011 and later was installed as the first Bishop of Sylhet on Sept. 30, 2011.
Before his new assignment, Bishop D'Cruze served as treasurer of CBCB.
"I will do my best," said the bishop after his appointment, adding that he will perform his tasks "faithfully" as secretary general of the organization.
As secretary general, Bishop D'Cruze will maintain official contacts with the Vatican and other bishops' conferences around the world. - Nikhil Gomez/RVA News