Bangladesh's Christian Churches respond to pope's invitation to celebrate 'Season of Creation'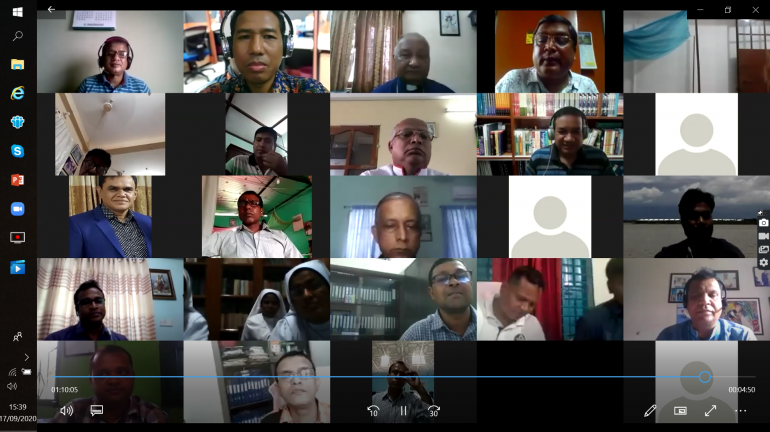 Christian leaders in Bangladesh held a webinar to mark the "Season of Creation" as a response to the invitation of Pope Francis for everyone to come together to care for the "common home."
The event was made possible on September 17 through the initiative of the Episcopal Commission for Justice and Peace of the Catholic Bishops' Conference of Bangladesh and World Vision.
The aim of the activity was to focus all efforts of Christian churches in the country on the pastoral care of the "common home" and offer prayers as well as renew prophetic actions for nature.
Bishop Bejoy N. Cruze, who delivered the keynote message, shared the message of Pope Francis' encyclical Laudato si' to the participants.
The prelate called for a renewal of vocation and commitment to actively care for the "common home."
"May we all become more sensitive to our external and internal environment, nature, home and people," said Bishop Cruze.
"We love each other deeply, and make the poor and needy brothers and sisters more friendly, and in this way make the overall environment more beautiful and livable and peaceful," he said.
Bishop Gervas Rozario, president of the justice and peace commission of the bishops' conference, called for a clean and green environment and to "deepen our love to take action to care for our common home."
A total of 85 participants from various faith groups joined the discussion. - Nikhil Gomes/RVA News