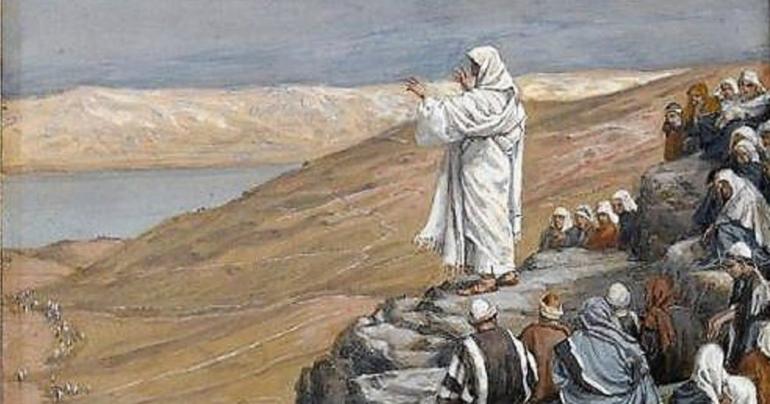 Jesus gave us the Eight Beatitudes in the Sermon on the Mount. All of these Beatitudes have an eschatological meaning, that is, they promise us salvation - not in this world, but in the next. 
While the Beatitudes of Jesus provide a way of life that promises salvation in the life to come, they also bring peace in the midst of our trials and tribulations on this earth.
The main message of Jesus in the Beatitudes is that we can live a very happy life. It is a call to holiness, a call to be saints, a call to joyfully following God's will in our lives. 
However, the beatitudes which Jesus offers us are a sign of contradiction to the world's understanding of happiness and joy. How can we possibly find happiness in poverty, hunger, mourning, and persecution? Poverty of spirit finds abundant joy in possessing God as the greatest treasure possible. Hunger of the spirit and sorrow over the wasted life lead to joyful freedom from the burden of spiritual oppression.
The Beatitudes are intended for everybody, not only for his disciples around him, but it is a Universal message for all. Jesus emphasizes the disposition we must have and the moral behaviour. 
It is necessary we get used to see the crying face of Christ, in those who are crying, in those poor of spirit, in those who yearn to become saints, in those who are undergoing persecutions.   In this way, we can become Sowers of Peace and Joy.
The last two verses of Beatitudes include the presence of the Cross or persecutions because of him and of the Gospel. When the quality of our Christian life is strong, then, most probably we have to suffer persecution in a thousand different ways, amid unexpected difficulties and problems. But, Jesus says, "Rejoice and be glad, for your reward is great in heaven." 
"Lord, increase our faith and show us the way that leads to everlasting peace and happiness."