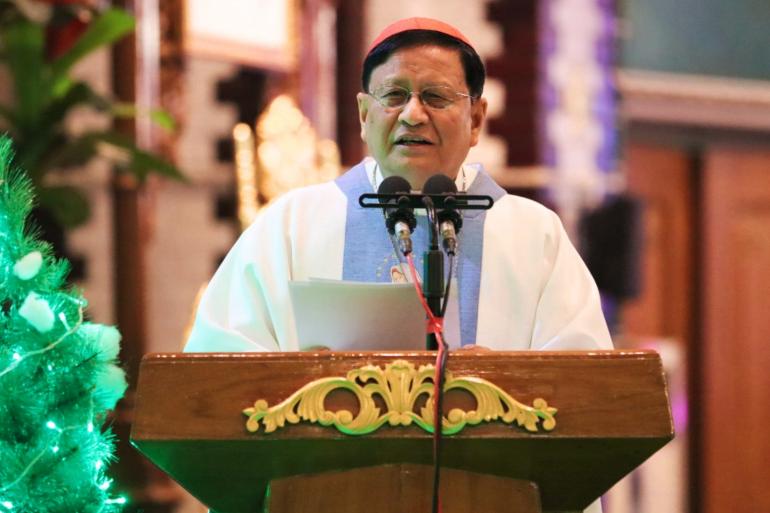 What are your reflections on the past year?
2020 brought us great challenges strong enough to feel like an "endless winter" or "nights without dawns." Families suffered due to COVID-19. It indiscriminately affected every corner of the world and turned out to be one of the worst pandemics in human history.
In Myanmar, people suffered not only from the coronavirus but also from poverty, war, displacements by armed struggles, and human trafficking. COVID will be gone when the time comes. Armed conflicts in Myanmar have now lasted for more than 70 years.
What touched you deeply during the COVID-19 pandemic?
In Myanmar, everyone contributed as much they could in response to the virus. Despite being physically distanced from one another due to the disease, they helped each other as best they could and developed a family spirit. I really admired health workers and volunteers. When we fought the common enemy [COVID-19], all members of different religions joined hands like a big family. What a delight to see that! Helping each other in difficult times is an act of blessing.
What is your prayer for 2021?
A peaceful year for Myanmar when everyone in the country enjoys good health and wealth. St. Luke's gospel says, "On Earth, peace to men of goodwill." 
To become men of goodwill, you have to peacefully coexist with all the people in the country. That means, no manipulation of natural resources and eradicating the drug trade that ruins young people's lives. 
Armed groups have to stop fighting for peace talks. You have to build a country with a good economy and environment. There must be no discrimination against race and religion. 
So, I pray for everyone to have goodwill. May all Myanmar people join their hands—like brothers and sisters—for peace and development of the country. Happy New Year! - The Irrawaddy