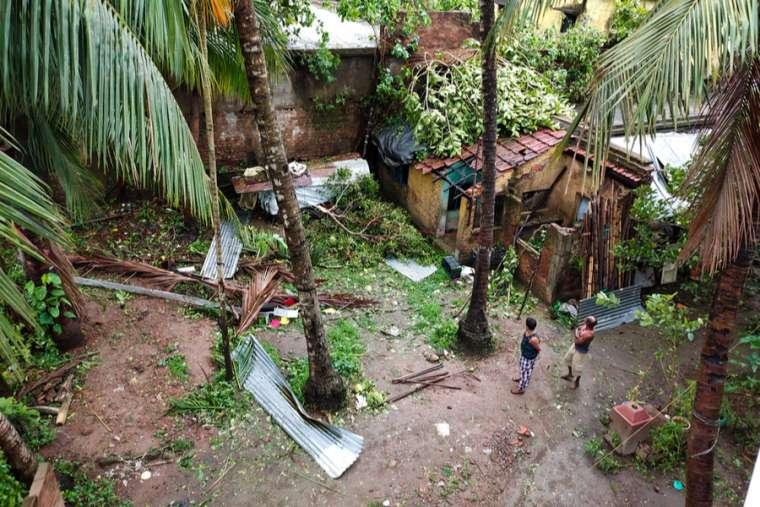 Catholic aid groups, including the Catholic Relief Services, provided help to areas most affected by Cyclone Amphan in Bangladesh and eastern India. 
The disaster killed at least 96 people and left millions of others displaced.
The cyclone made landfall in India on May 20, bringing winds of as much at 160 mph, and waves of up to 15 feet.
Calcutta, a city of 4.5 million, was without power for at least 14 hours, and its roads were flooded, according to a report from the Catholic News Agency.
"Initially [people] were not willing to evacuate, because they were weighing between the risk of the cyclone and the invisible risk of COVID-19," said Snigdha Chakroborty, Bangladesh country director of CRS.
Ahead of the storm, Church groups already pre-positioned emergency supplies and were supporting efforts to clean evacuation centers and procure critically needed supplies in local markets.