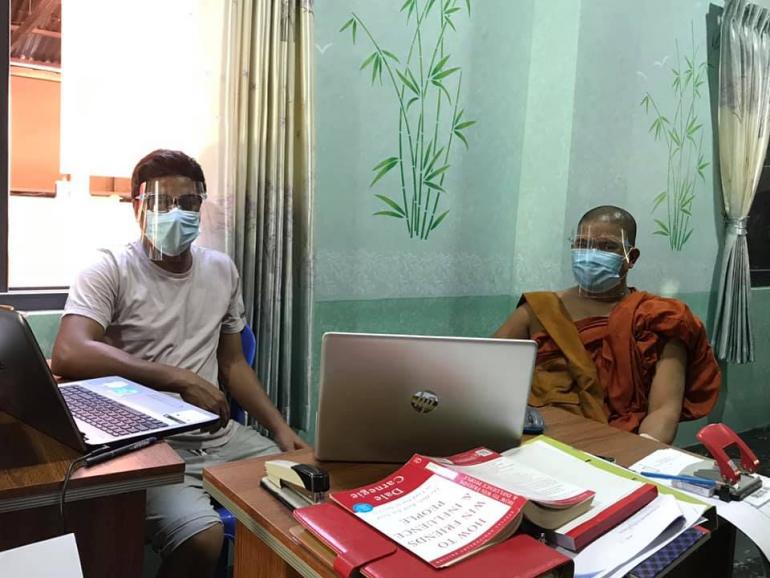 A Catholic priest in the Archdiocese of Mandalay helped a Buddhist monk translate his thesis from Burmese to English.
Father Richard Hla Min Oo said Buddhist monk Ashin Nyanasiri, who was doing his masters degree at Sitagu International Buddhist Academy, asked for help in the translation of his thesis.
"I have already finished translating more than 65 pages of the [thesis]," said the Catholic priest, a former coordinator of Radio Veritas Asia in Myanmar.
The monk's thesis is on Khu-Mee Chin in the northern Rakhine and Pa-Lat-Wa region in Chin state. 
"Hopefully, this will be [Nyanasiri's] last hurdle to get the final approval from his supervisor," said the priest. 
Myanmar this month held national elections that gave the political party led by Myanmar's civilian leader, Daw Aung San Suu Kyi, a longer stay in office.
Aung San Suu Kyi's party, the National League for Democracy, captured at least 397 parliamentary seats out of 476, according to official results.
The result is even better than the party's landslide victory in 2015, when it began a power-sharing arrangement with Myanmar's military, which had ruled the country for about 50 years. - RVA News