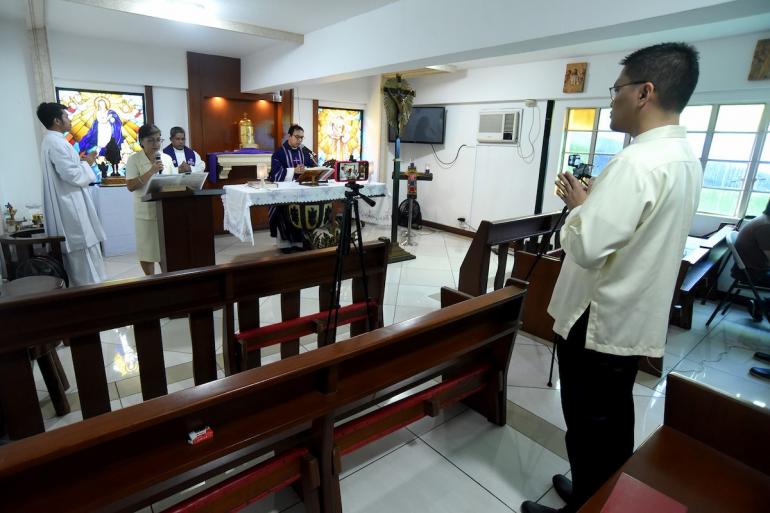 Church leaders in the southern Philippines thanked Catholics who heeded calls not to go to church to avoid the spread of the new coronavirus.
"It is only at this time of pandemic that your absence in churches is worthy of praise," said Bishop Cerilo Casicas of Marbel in a pastoral letter.
He beseeched Catholics to stay at home as public celebrations of Masses in his diocese are suspended from March 19 until April 14.
The bishop urged the people to hear Masses on radio, television, or the internet, as the diocese will continue to hold spiritual and liturgical services online.
The prelate said those who have scheduled their marriage or baptism from March 19 to April 14 will have to postpone the ceremonies to a later date or limit the number of guests.
Priests will continue to bless the dead in homes with only immediate family members in attendance.
Full story at LiCAS.news