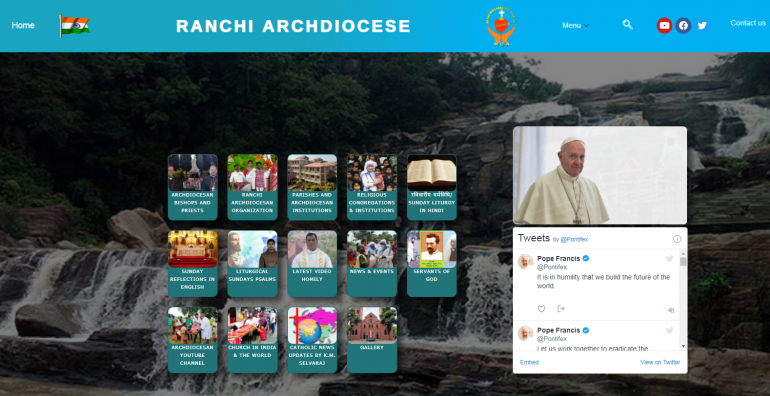 The Archdiocese of Ranchi in India responded to the challenge of the "new normal" during the pandemic by launching new communication initiatives to reach out to the community. 
This August, the archdiocese launched a state-of-the-art studio and a new website to address the growing demand for better communication tools.
The archdiocese started its first YouTube channel in March 2020 to facilitate the live streaming of Holy Week services. Today, the channel has over 90,000 subscribers and its total views have already crossed the 12 million mark.
The channel now has 382 videos, including devotional programs that are being live-streamed almost every day.
On August 6, Archbishop Felix Toppo marked his third anniversary as prelate of Ranchi by inaugurating a new audiovisual studio that aims to produce quality programs.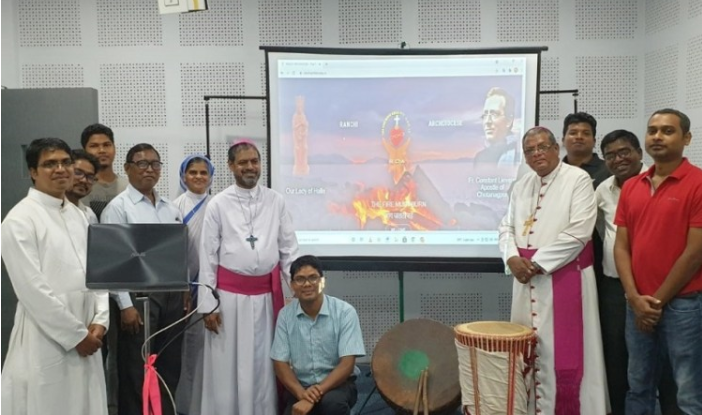 Speaking during the occasion, Auxiliary Bishop Theodore Mascarenhas said the archdiocese's online services "have played a great part in our worship and living and education" during the pandemic.
Fathers Anil Kujur, Angelus Ekka, and Sushil Toppo have been managing the programming of the communication channel and are in charge of the new studio. 
The studio will serve all congregations, schools, and parishes in the archdiocese.
On August 14, feast of Maximilian Kolbe, the archdiocese launched its official website, which carries a variety of information about the archdiocese, news, sermons, and the latest tweets of the Holy Father.
Archbishop Toppo said that the site is a "window to the world" and "a window for the world to the archdiocese." - Frank Krishner / RVA News