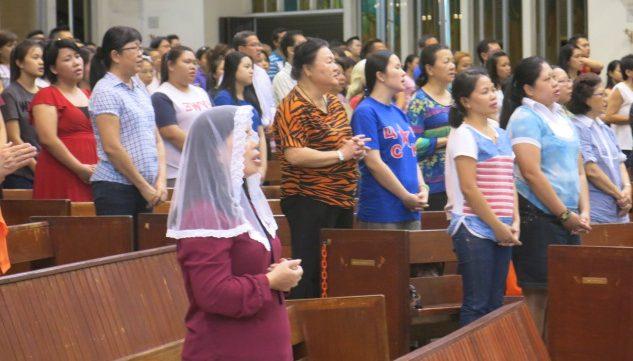 The archbishop of Kota Kinabalu and the bishop of Keningau, both in Malaysia, called on Malaysians "to rise above" the challenges brought about by the pandemic and find "alternative ways" to "national recovery and unity."
"This prolonged pandemic has turned life upside down. There are uncertainties in every dimension of life," said Archbishop John Wong on Kota Kinabalu on September 16, the 58th founding anniversary of the country.
"To many, the new norms are 'abnormal' because they are quite alien to the very nature of man as a social being," said the Church leader, referring to the global health crisis brought about by the coronavirus pandemic.
Bishop Wong said people "need to rise above all [the challenges] and find alternative ways to express our sense of nationhood, especially towards national recovery and unity."
"As believers, let us turn to the Lord to seek His consolation and wisdom," said the archbishop, addressing the country's Catholic minority.
"The trials and tribulations we go through as individuals, families or a nation are sometimes beyond our comprehension," he said.
"To a certain extent, our social analysis may lead us to identify the root causes of the situation," he added.
"But unless we transcend these obstacles and resort to our faith to help us through at this difficult moment, the 'blame game' will lead us nowhere," said Archbishop Wong. - Read full story on LiCAS.news