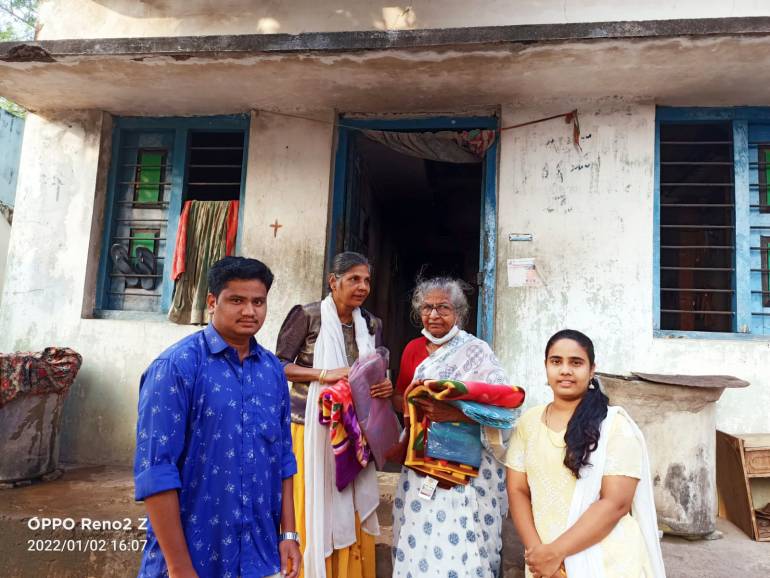 St. Claret Youth of Vishapatnam Archdiocese in Andhra Pradesh offered blankets and sarees as new year gifts to the poor in the slum of Velangini Matha parish, Kailasapuram.
"These New Year gifts have brought new happiness and a new beginning for the year 2022," says Mrs. Rani, one of the beneficiaries.
St. Claret youth recognized the need of the poor to brace the winter. Mrs. Nirmala Mary and her family donated the comforters to the poor.
"The people in this area have been struggling for their livelihood and therefore having warm clothing for this winter is a big challenge to them," said Nirmala Mary.
Mrs. Niramala said that Jesus' words to "love your neighbor as yourselves" were her main inspiration to give these gifts to the poor.
Over 30 families received gifts and expressed their heartful gratitude to the donors and St. Claret Youth.
With imputs from  M K Swaroop and RVA Telugu News Service