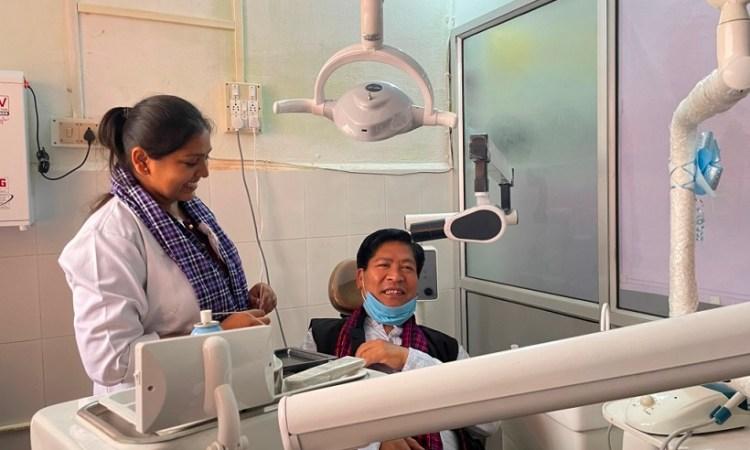 People in ten remote villages in India can now put on a smile after receiving a gift on World Health Day.
A modern dental care unit has been inaugurated at the Krick and Bourry Memorial Hospital, which is run by the Catholic Church in Miao diocese of Arunachal Pradesh
"Proper health care is a big concern in Arunachal Pradesh, particularly in Changlang district," said Somlung Mossang, a member of the Legislative Assembly.
"People often are compelled to travel to towns in Assam for their basic medical treatments," he said. Due to the long journey, many have lost their lives on the way.
Dental facilities are also scarce in the area. 
With the new church-run facility, the simple agrarian people can now avail of affordable dental treatment, saving both money and time.
The hospital was established in 2016 as a response to the need for better health care in remote villages.
Bishop George Pallipparambil of Miao diocese congratulated the doctors, nurses, and the Sacred Heart Sisters of Pala Province in Kerala for their dedicated service to the people. 
Bishop George said the dental care unit will now make the hospital serve the people even better.
The 20-bed hospital is the only church-run hospital in the area. - Frank Krishner