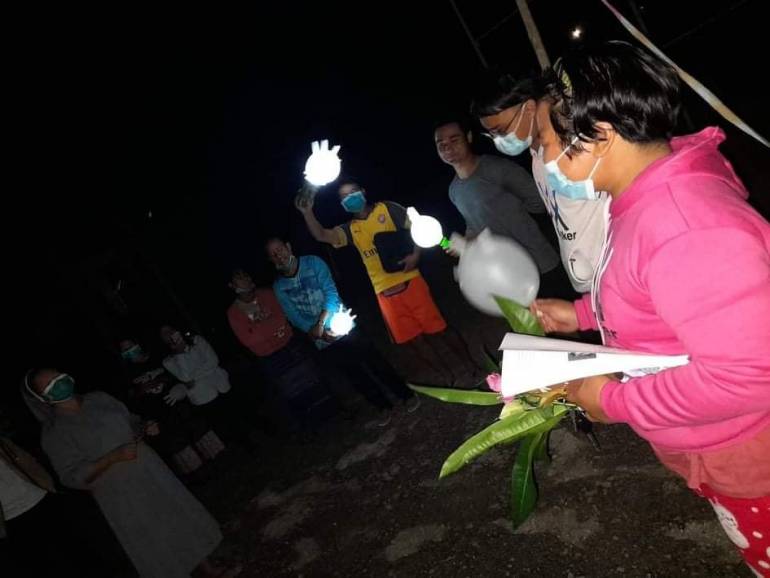 Priests, nuns and some ethnic groups negotiated with the military council officials to release health workers arrested on November 23.
The Military officials later released 18 doctors and nurses at around 6:00 pm reported Kantarawaddy Times in the Burmese language.
"Yes, four doctors and all the nurses have been released. They all returned more than six hours later. They were there at the Maternal and Child Welfare Center all day yesterday and today. A priest and two nuns voluntarily went with doctors and nurses to give moral supports and spiritual care to them," a local living near to the church compound told Kantarawaddy Times.
"The next step is to discuss the reopening of the clinic," stated a local in Myanmar Now.
The Myanmar Military detained doctors and nurses working in a church-run clinic in the diocese of Loikaw in the Kayah State of Myanmar.
"I am happy to hear that Loikaw diocesan health workers have been released," Father Raymond Kyaw Aung told Radio Veritas Asia (RVA) News. "The health workers were arbitrarily detained although they had done nothing wrong."
Father joins in the appeal to the authorities to allow the diocese to reopen the clinic and quarantine center. The church-run clinic and quarantine center serve people regardless of race and religion.
"I am praying that the diocese may be able to reopen the clinic and health care center soon for the poor and the needy," said Father Kyaw Aung, who works for RVA in Manila.
On November 22, more than 200 soldiers and police officers surrounded Christ the King Cathedral compound in Loikaw, the capital of Kayah state, and forcibly entered the Church-run clinic. The clinic titled, Karuna meaning compassion, is situated in the church compound.
The military soldiers forced some 40 patients, including four infected by the Covid-19 virus, to move out, arrested 18 healthcare workers, including four doctors, nurses, pharmacists and volunteers, besides taking away records of medical equipment, reported UCA News.
A priest and two nuns accompanied those arrested to the interrogation center.
"One group after another checked and searched the buildings, including the bishop's house at least three times," a church official said.
More soldiers were deployed and roads leading to the cathedral compound were blocked during the raid,  UCA News reported.
According to Church officials, the security forces checked all the rooms in all the buildings inside the church compound from around 9 am to 4 pm and also broke into the room of the social communications officer.
Father Fancis Soe Naing, chancellor of Loikaw diocese, told the UCA News that "We are carrying out charitable works and weren't involved in any wrongdoing. We have no idea why they raided us and what they searched for."
He stated that the raids caused fear and insecurity among patients and internally displaced persons (IDPs) who had taken refuge in the cathedral compound after fleeing their homes when fighting intensified in May.