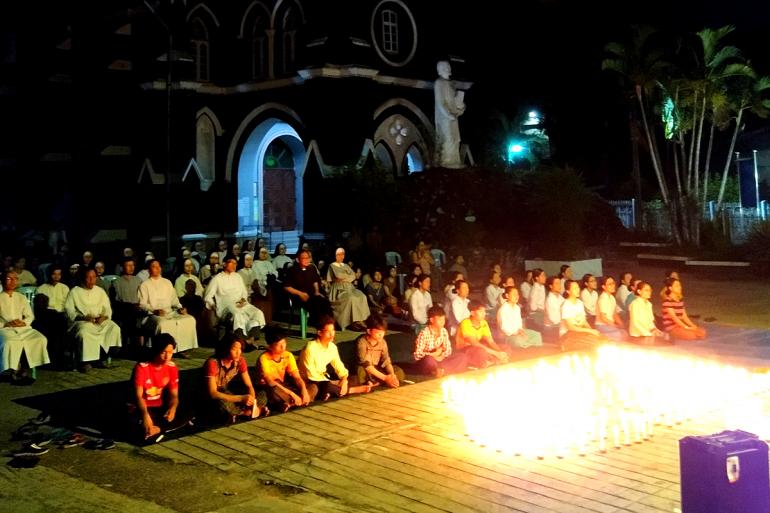 The Catholic bishops of Myanmar launched on Monday, August 2, a "national prayer campaign" as coronavirus cases in the country continue to surge.
The two-week campaign aims to unite various religious groups "to come together as one community" and to let "compassion become the common religion in these dark days."
A statement signed by Cardinal Charles Maung Bo of Yangon, president of the Catholic Bishops Conference of Myanmar, said the country needs "to get ready to face (the) extraordinary challenge" of  the new wave of COVID-19 infections.
Myanmar is experiencing a major spike in COVID-19 cases in recent weeks with about 6,000 new infections and 300 deaths reported daily by the government.
Independent sources, however, say the number could be higher.
"These are very threatening times for the dignity and survival of our people," read the bishops' statement. 
"Once again, we plead, unity is needed. No conflict, no displacement. The only war we need to wage is against the virus," it added.
The religious leaders urged the people to support each other and to help all health workers "reach out to the suffering people."
In his statement, Cardinal Bo called on the people of Myanmar "raise our hands and hearts to the Almighty, for healing."
He urged everyone to "transcend" religious and faith identities and "come together for inter-religious prayer meetings online."
"Let us support one another through continuous prayer," read the cardinal's statement.
"I urge the Catholic Church to have continuous prayers, adorations, Rosary chains in the families and communities," he added.
"Let us knock at the divine doors, to melt the hearts of all people, to bring healing, peace and reconciliation," said Cardinal Bo.
"Our people's destiny is more and more in the hands of God as we sail through these stormy seas of fear, despair, anxiety and pandemic," he said.
"Let the divine hand reach out and bless our country and protect our people from the pandemic and all other calamities," added the cardinal. 
"Our problems press us like mountains. But let us use faith. Let us become prayer warriors; heal ourselves. Let God's healing hand touch everyone and bring health to all our people," he said. - RVA News