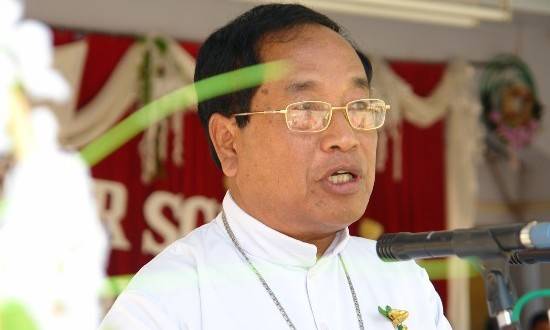 The prelate of the Archdiocese of Imphal in India reminded priests and religious in his territory of their "two-fold ministry" of pastoral care and education of the faithful.
Archbishop Dominic Lumon of Imphal led the annual recollection of members of the clergy before the celebration of the Chrism Mass this year.
The prelate expressed disappointment over the introduction of "popular ministries and movements" in the past that did not thrive, including the building of small Christian communities, the establishment of the New Catechumenal Way, and the Couples for Christ.
They had been welcomed to the diocese with open arms and with much enthusiasm but they were hardly seen, noted the bishop.
The archbishop quoted the example of the state government that has ventured into "go to the hills" and "go to the village" ministries for development.
He challenged the priests and religious "to go to families" to make the Good News known to families of the diocese as the main ministry of evangelization. 
As for the educational ministry, the bishop said that structures are needed because the "software," that is "the presence of Christ in our educational institutions," is already there. - RVA News