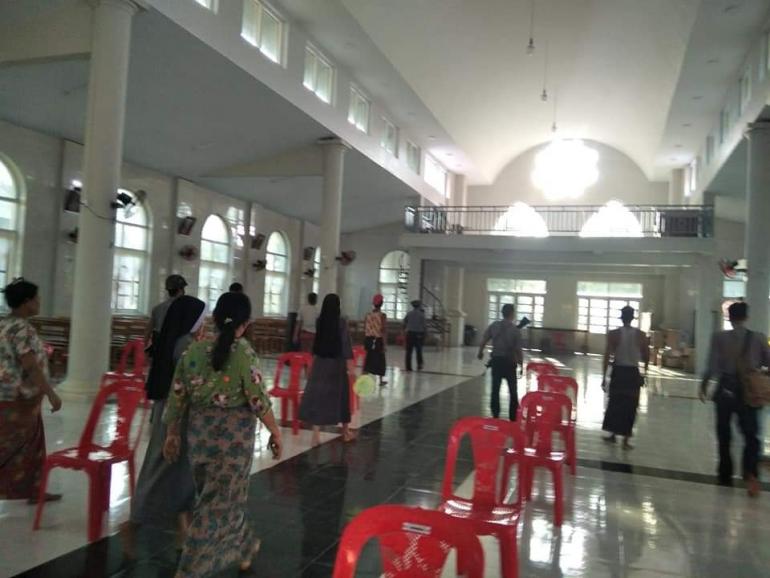 Policemen and soldiers entered several Catholic churches in Myanmar, especially in the Diocese of Pathein, in recent weeks, Radio Veritas Asia learned.
On April 2, members of the military security council visited the Assumption Catholic Church in Kanazogone parish. 
A week later, on April 8, the soldiers came back with the police and officials of the Ministry of Religious Affairs.
The group inspected the church and checked the church's papers and documents. 
"They did not ask any particular question, but they seemed to be suspicious about something," said the parish priest.
The next day, on April 9, Church leaders received information that soldiers would be visiting the St. Peter's Cathedral, but nobody came.
Policemen earlier also visited the Church of Our Lady of Lourdes in Thinganai parish and entered the adoration chapel and the cemetery. - RVA News