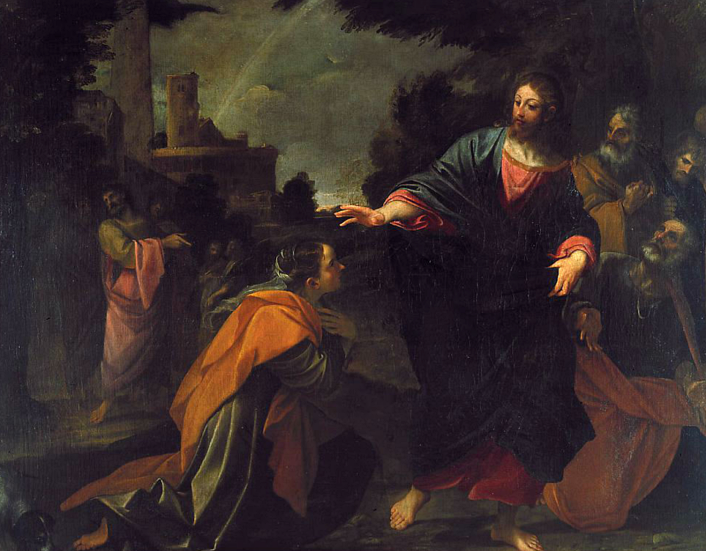 St. John Mary Vianney – Confessor and Patron of Priests (August 4, 2021)
Daily Readings: Numbers 13:1-2,25 14:1,26-29 & Matthew 15:21-28
In the Gospel, Matthew (15: 21-28) talks about the faith of the Canaanite woman, as Jesus heals her daughter. St. John Mary Vianney extended healing through the sacrament of reconciliation.
St. John Vianney, universally known as the "Cure of Ars," was ordained a priest in 1815. Three years later, he was made parish priest of Ars, a remote French hamlet, where his reputation as a confessor and director of souls made him known throughout the Christian world. His life was one of extreme mortification.
St. John Vianney, a great mystic, manifested serene patience in the face of severe austerities, worried by swarms of penitents and besieged by the devil. He was a wonderworker loved by the crowds, but he retained a childlike simplicity. The saint remains to this day the living image of the priest after the heart of Christ.
He heard people's confessions for sixteen hours each day – even people visited his confessional from the neighboring regions. His life was filled with works of charity and love. It is recorded that even the staunchest of sinners were converted at his mere word. He died on August 4, 1859, and was canonized on May 31, 1925.
From the 1962 Missal Collect of the Mass.
Almighty and merciful God, who made St. John Mary glorious by priestly zeal and untiring fervor in prayer and penance, grant, we beseech You, that by his example and intercession, we may have the strength to win for Christ, the souls of our brethren and, with them, attain everlasting glory. Amen
St. John Mary Vianney, pray for us.
Wish your priest, as today is the feast of the patron saint for diocesan priests. Fr. Joseph Cardozo / Contributor
About the Author
Fr. Joseph Cardozo is a Jesuit priest pursuing a doctorate in Ignatian Spirituality at Jana Deepa Pontifical Institute, Pune, India. Fr. Cardozo has a master's degree in pastoral studies from Ateneo de Manila University, Philippines, and a master's in theology at the University of Innsbruck, Austria. Fr. Cardozo studied in the School of Theology and Ministry at Boston College, USA.