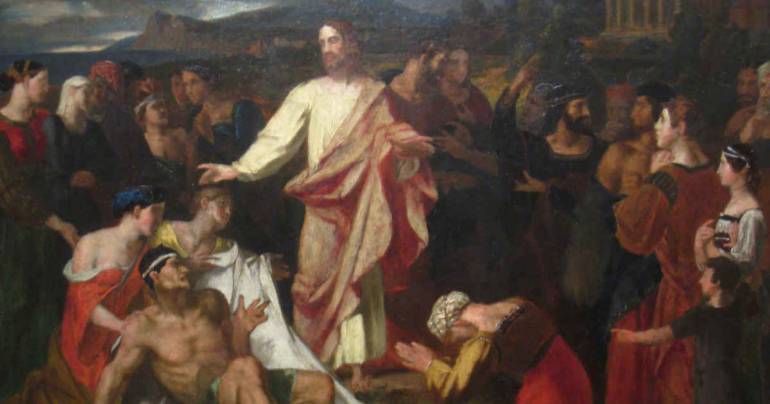 Monday, 23rd Week in Ordinary Time
Daily Readings: Colossians 1:24; 2:3 & Luke 6: 6 – 11
Reflection Date: September 6, 2021
Jesus realized their intentions. Many of us refrain from doing good when we see that we risk being criticized. We take refuge in prudence. In the Gospel, Jesus does not let the danger of His being criticized prevent Him from doing good to the man with the withered hand. He cures the man in plain sight of all and reaps the whirlwind: his enemies become enraged and discuss together what they may do to Jesus.
When people are afraid to do good, one courageous act might give them courage. Seek the will of God. Do what is right and good for people. Like a pebble dropped in the middle of a pond, your courageous act will send ripples to others, as did Christ.
Luke in today's Gospel relates two significant attitudes of Christ: He knew their thoughts. Jesus scrutinizes hearts and, with His eyes reveals all hypocrisy and misconduct.
Christians celebrate Sunday as the Lord's Day to commemorate God's work of redemption in Jesus Christ. Taking our Sabbath rest is a way of expressing honor to God for all that He has done for us. Such rest, however, does not exempt us from the love of God and of our neighbor.
The only real betrayal of life is the refusal to love, for it is this refusal that gives evil a chance to grow.
Joseph Cardozo SJ | Contributor