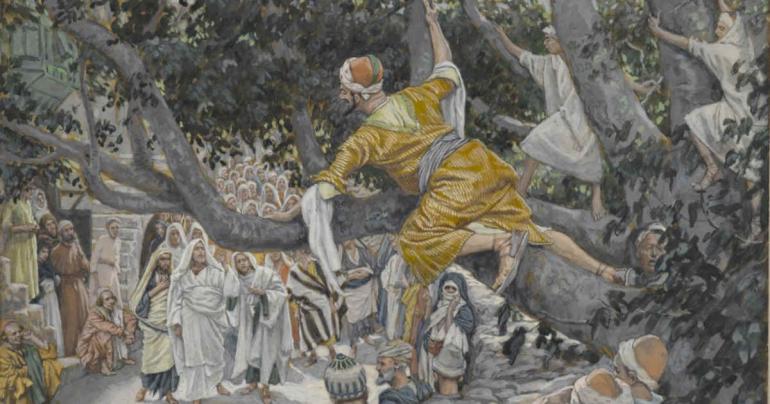 November 18, Thursday, 33rd Week in Ordinary Time
Daily Readings: Acts 28:11-16, 30-31 & Luke 19: 1–10
The story of Zacchaeus is akin to each of us and in some measure. It speaks to us. Zacchaeus desired to see Jesus. This was not a mere desire but a strong one that made him go against the customs and practices of his time to make it a reality.
To have a glimpse of Jesus, Zacchaeus had to overcome both his short stature and the crowd. He innovatively conquers these obstacles, and Jesus immediately rewards his efforts. He had the privilege of seeing Jesus and had the fortune to dine with Him in his own home.
Jesus' coming to the home of Zacchaeus evokes both internal and external transformation in him. He realizes that clinging on to his wealth would mean losing Jesus and the salvation he offered to him.
Responding immediately to grace, Zacchaeus decides to choose Christ over his wealth and voluntarily returns everything he collected unjustly.
Let us pray that we too may have an ardent desire to see Jesus and be transformed by Him.