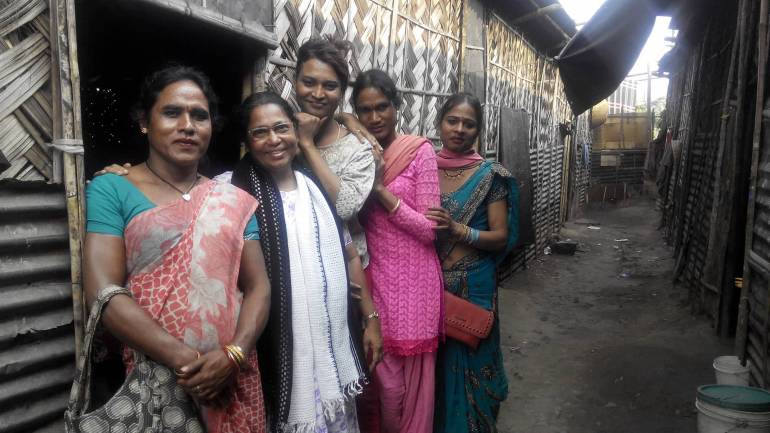 Sister Prema Chowallur, a member of Sisters of the Cross of Chavanod (SCC), initiates to help the LGBTQ (an umbrella term for lesbian, gay, bisexual, transgender, and queer) community in Assam, a state in Northeastern India. 
 
According to the Catechism of the Catholic Church (CCC), no. 2357, "homosexual acts are intrinsically disordered. They are contrary to the natural law." In CCC no. 2358, the Church encourages the faithful to accept them (the persons, not the acts) with respect, compassion, and sensitivity and to avoid every sign of unjust discrimination.  
 
The nun is determined to serve the marginalized and outcasts by societies. Pope Francis' words are a great encouragement for her to serve these people. 
 
"Pope Francis asked the families very clearly to accept and embrace the LGBTQ+ because they are God's children. The church holds on to its traditional moral concept on this issue. Following the teachings of Jesus, the church always emphasized to go to the people who are rejected and marginalized from society and work for their development, to lead a dignified life as human beings," the nun said.
 
The nun recalled her inspiration to foster the transgender communities. It was in 2016 on a bus, she saw a vacant seat beside a woman and nobody took place beside her but rather stood. She sat beside her and realized that person was a transgender. To the surprise of the others, she sat and talked with that person and came to know about their miserable life. Usually, they are outcasts or marginalized. 
 
When they were not accepted by societies, even by their family members, they struggled to live a difficult life. They are rejected to get an education, job, and inheritance. 
 
The transgenders are living as a community in the slum beside the railways. No one dares to go their places because they are known as mendicants and sex workers. 
 
After listening to their sorrowful stories, the nun realized that they were forgotten to be loved. She was late to love them as St. Augustine said, "Late have I loved you, O Beauty so ancient, O Beauty so new …"
 
She saw the real beauty with a great variety in God's creation. She said, "We have lost an appreciation for the variety, beauty, and diversity in our families, in our churches, and our society."  
 
Following the example of Jesus who sought out the sinners and outcasts, the nun decided to visit the slum of the transgender community. 
 
The theme of her congregation's General Chapter in 2019, "Reaching out to the peripheries," is a support for her to start a new mission to the outcast and marginalized. She wanted to find a home or a shelter for them. 
 
She intends to serve the oppressed and marginalized people and to bring back joy, hope, faith, and courage into their lives. 
 
She wants them to be aware of their rights and choose a better career for a higher living standard.
 
With the help and support of her congregation, the nun could establish a home for the transgender not only for physical but also for the spiritual and moral shelter.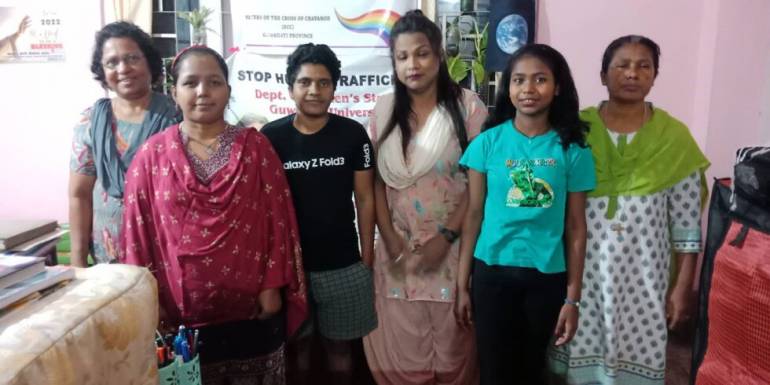 The nun could provide a place for 3 persons in an apartment. It is a temporary home with the name Rainbow Home of the Seven Sisters (RHoSS) at Christian Basti, Guwahati. 
 
"I get calls from Silchar, other districts, even from Andhra in the south to shelter trans people, but I cannot provide shelter to them right now because of the lack of space and resources," she said.
 
Sister Prema is planning to get land in the suburbs of Guwahati City, the capital of Assam state, for the transgender to provide a place for more people but it is difficult for her to get the land.
 
She said, "People within the city are still not very open to accepting the transgender community. I want a place for them where they can sing and dance; where they can be free and be themselves."
 
Sister Prema wants the land to provide the essential training for their survival so they can earn their living. 
 
"I want them to learn whatever it is that interests them, whether they have interest in being a beautician, a designer, in making ornaments, anything," Sister Prema said. 
 
The nun said that this place is not meant for their whole lives but rather it is a temporary home to provide the skills and knowledge for their living.
 
"It will merely be a place where they heal and prepare themselves to stand on their own feet when they go back out to face the world," she said firmly.
 
Although she has a bit of difficulty with the language of Assamese, she could communicate with them in Hindi. 
 
She continued to help and take care. They felt her love and some of them called her "Maa" (mother) as they accepted her as their mother. It was a heart-touching word for her.
 
Sr. Prema joined the congregation of Sisters of the Cross of Chavanod (SCC) at the age of 18. 
 
She was a teacher, a social worker, and a voice for the voiceless people. When she was assigned to a social work center, she dedicated herself to the service of education for 15 years. 
 
Working together with the developmental and charitable societies in India, she was invited to join a United Nations consultation on sustainable development due to her commitment to service. 
 
She is also the vice-president of the Indian chapter of Talitha Kum, which is a Vatican-sponsored international network of religious congregations against human trafficking. 
 
Her congregation assigned her as the coordinator of the Crossian Consortium to Reach Out to the Periphery (CCROP). She is also working very hard to end human trafficking. - Patrick Soe Htun 
---
Radio Veritas Asia (RVA), a media platform of the Catholic Church, aims to share Christ. RVA started in 1969 as a continental Catholic radio station to serve Asian countries in their respective local language, thus earning the tag "the Voice of Asian Christianity."  Responding to the emerging context, RVA embraced media platforms to connect with the global Asian audience via its 21 language websites and various social media platforms.