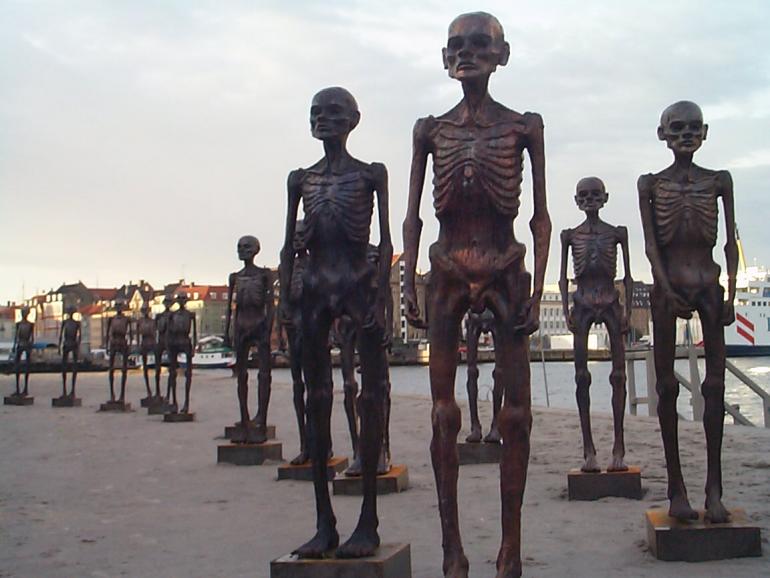 Nearly one-tenth of the world population — up to 811 million people — went hungry in 2020. 
After remaining virtually unchanged for five years, world hunger increased last year. It is projected that about 660 million people may still face hunger in 2030.
These are the findings of the United Nations Food and Agriculture Organisation in the recently published "State of Food Security and Nutrition in the World."
The report presents the first global assessment of food insecurity and malnutrition for 2020.
Compared to 2019, there were  57 million more malnourished people in Asia in 2020. Africa, the second continent most affected by hunger, had 218 million malnourished people in 2020, 46 million more than in 2019.
In recent years, several major drivers have put the world off track to ending world hunger and malnutrition in all its forms by 2030. 
The challenges have grown with the COVID-19 pandemic and related containment measures.
Hunger affects 21.0 percent of the population in Africa, compared with 9.0 percent in Asia and 9.1 percent in Latin America and the Caribbean. In terms of numbers, more than half of the world's undernourished are found in Asia (418 million) and more than one-third in Africa (282 million).
In 2005, just over 553 million were undernourished in Asia. The situation improved until in 2017, the number dropped to 352 million. Since then, circumstances deteriorated gradually, especially with the onset of the COVID-19 pandemic.
Of the 2.37 billion people facing moderate or severe food insecurity, half (1.2 billion) are found in Asia, one-third (799 million) in Africa, and 11 percent (267 million) in Latin America and the Caribbean, says the report.
The COVID-19 pandemic and the measures put in place to counter it have delivered one of the most devastating blows to global food security and nutrition in recent times, with multiple impacts on food systems  including the affordability of healthy diets.
While the COVID-19 pandemic surely was a contributing factor, changes observed from 2019 to 2020 cannot be attributed only to the pandemic.
The frequency and intensity of conflict, climate variability and extremes, and economic slowdowns and downturns have increased significantly.
The increased occurrence of these major drivers, now intensified by the COVID-19 pandemic, has led to a rise in hunger and has undermined progress in reducing all forms of malnutrition, particularly in low- and middle-income countries.
Then there is climate change with Asia as the most affected region. According to the FAO report, the percentage of Asian countries experiencing multiple types of climate extremes rose to 57 per cent in the 2015-2020 period, up from 11 per cent in 2000–2004. - Frank Krishner / RVA News