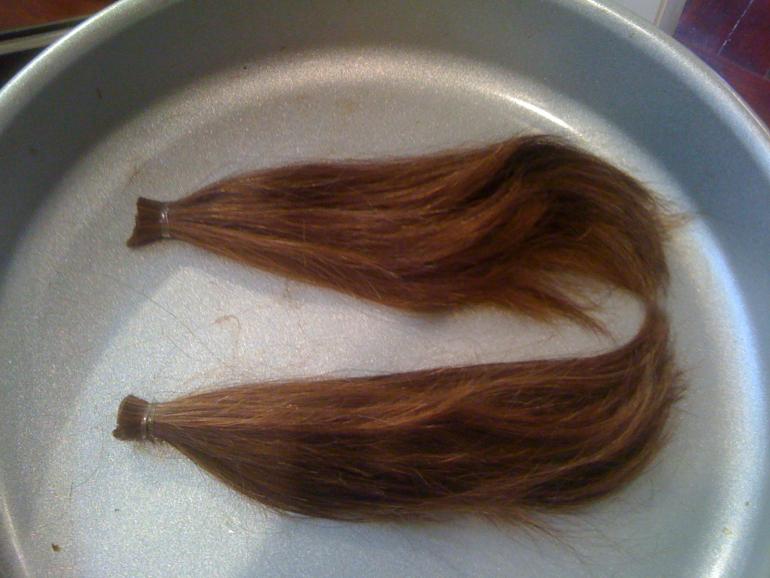 "Kesadanam snehadnam" (gift of hair, gift of love) is a project started by the Catholic Medical College called Amala, in Trichur, South Indian state of Kerala.
The project invites people to donate one's hair to help make wigs for cancer patients in the cancer care department of the medical college. 
Most girls who donate hair give it only after keeping hair up to shoulder length. 
But Ashsrita, Catholic college student of Bachelor of Technology (B.Tech) in Kasargode town, chose to give away her complete hair for cancer patients. 
Sister Rose Anto, who cares for the cancer survivors, thanked Ashrita who chose to give away her hair. 
Sister Anto said that for girls in India hair is very precious and a sign of beauty. Giving one's hair entirely, as Ashrita is doing, for a good cause is a great act of generosity and sacrifice.
Ashrita was insistent that she wanted to give her hair totally before she goes for the exams later this month.
Sister Anto said parents, especially mothers, dissuade girls from giving away their hair, but Ashrita's mother who accompanied her to the center, was supportive of her daughter's generous offer. - RVA News