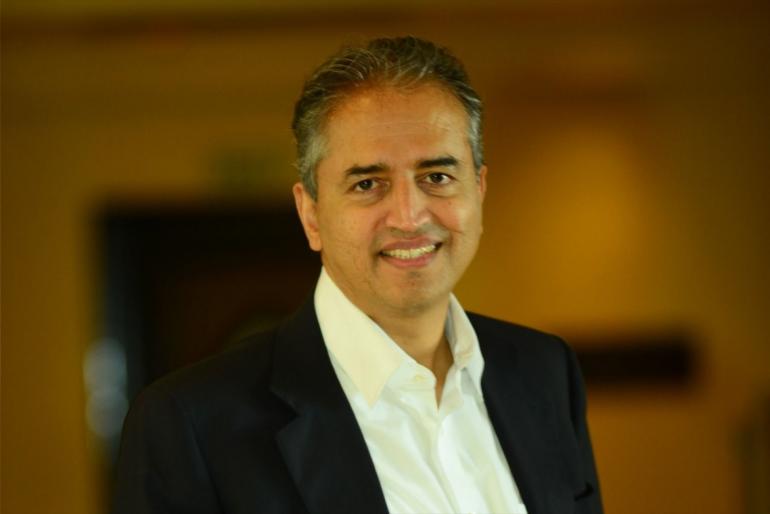 Emmanuvel Mariyan
These words are often found on the walls of non-government institutions. Many times these are left unnoticed. It seems that these are just placed there for decoration.
Do you think it can touch the heart and life of a well-known physician? 
Let us read these inspiring words of Mother Theresa.
People are often unreasonable, illogical and self-centered;
Forgive them anyway.
If you are kind, people may accuse you of selfish, ulterior motives;
Be kind anyway.
If you are successful, you will win some false friends and some true enemies;
Succeed anyway.
If you are honest and frank, people may cheat you;
Be honest and frank anyway.
What you spend years building, someone could destroy overnight;
Build anyway.
If you find serenity and happiness, they may be jealous;
Be happy anyway.
The good you do today, people will often forget tomorrow;
Do good anyway.
Give the world the best you have, and it may never be enough;
Give the world the best you've got anyway.
You see, in the final analysis, it is between you and your God;
It was never between you and them anyway.
These words touched the heart of Dr. Devi Prasad Shetty, a heart surgeon, and became his constant consolation in his journey for the promotion of the Affordable Health Care Projects for the Poor.
"Whenever I am in Kolkata, I do miss Mother. However, my memories are still fresh about the wonderful thing she taught me to be a better doctor and a human being," he said.
Early in his life as a heart surgeon, Dr. Devi worked at B.M. Birla Hospital in Kolkata. 
One fine morning, he was in the surgical ward. In the middle of the operation, a telephone rang. The caller wanted to know where the doctor was because somebody needs a home visit to a patient. 
Dr. Devi politely refused, saying that as a heart surgeon, he doesn't make home visits. But the caller insisted. "If you make a home visit it might change your life," said the caller.
He took the offer and made the home visit. It was the home of Mother Theresa, the patient. It was the first time the doctor met the "living saint," and from then on things were never the same for him.
"I am a doctor and a scientist who can never accept someone else with flesh and blood like me as God, but believe me, Mother was not like us, she was different," he said.
"I truly believed in her divine presence, which was perceptible wherever she went. I always felt a sense of joy, happiness and comfort in her divine presence, which I never experienced before, and she touched my life in so any ways," said Dr. Devi.
One day, when Mother Teresa was visiting the hospital, she looked at a little baby who was just recovering from a major heart operation, and then looked at the doctor with a smile on her face.
After a few minutes, she told the doctor: "Now I know why you are here. To relieve the agony of children with heart disease. God sent you to this world to fix it."
To my mind, this is the best definition ever given of a pediatric cardiac surgeon and perhaps the best compliment that I have ever received.
The result of his "self-surgery" is amazing. He felt like he got a new transformed heart, a heart that resonates with the power of simplicity, power of compassion, and power of love of Mother Theresa. 
Dr. Devi was born on May 8, 1953, in a village in the Dakshina Kannada District, Mangaluru, Karnataka. He is the eighth of nine children. He got married to Ms. Shakuntala and has three children, two boys and a girl.
He decided to become a heart surgeon when he was in fifth grade after hearing about Dr. Christian Barnard, a South African surgeon who had just performed the world's first heart transplant. 
He did his M.B.B.S. and M.S. in Kasturba Medical College in Mangaluru and his FRCS in Royal College of Surgeons, England, and worked in Guy's Hospital in England. 
He returned to India in 1989 and worked at B.M. Birla Hospital, Kolkata. He successfully performed the first neonatal heart surgery in the country in 1992, on a nine-day-old baby named "Ronnie." 
He then left Kolkata in 1997 to start the Manipal Heart Foundation in Manipal Hospitals, Bengaluru.  
In his work, he questioned the current health care system.
He would say: What we do today as doctors. We calculate the disease and how much it costs; we put price tags on children's lives. Our job revolves from morning to evening putting price tags on children.
 
In his effort to provide affordable health care for the farmers of Karnataka, he negotiated with the state government and initiated SSV insurance policy wherein farmers pay 5 rupees per day. 
In 2001, the doctor established the Narayana Hrudayalaya, a multi-specialty hospital in Bommasandra on the outskirts of Bangalore. He believes that the cost of healthcare can be reduced by 50 percent in the next five to ten years if hospitals adopt the idea of economies of scale.
Following his 4,000th pediatric heart surgery, all without charge, Dr. Devi wrote the following letter to his pediatric patients and to the children of the world:
My Dear Children,
I have been planning to write this letter for quite some time. Maybe I was just waiting for you all to grow up to understand what I am trying to convey. The story goes back many years. When God sent you to this world it was perhaps the best thing that had happened to your parents. Every little nudge and kick in your mother's womb opened up a new world of happiness and expectations. Then one day, a miracle happened. You were to begin a new journey. 
From the warm, happy, secure world of your mother's womb to a world that is cold and full of insecurities. Nevertheless, the joy that your parents felt after this journey knew no bounds. They were on top of the world. But, unfortunately, this happiness was very short lived. That very day you started turning blue in colour. The doctors had found a hole in your heart that shattered the dreams of your parents. They were devastated and could not understand why they were being punished in this way. They had no choice but to accept the inevitable reality and decided to give you the best possible medical care.
Before that they had to overcome two major hurdles. They could not afford the cost of your heart operation and they could not wait since you were turning blue every time you cried. I guess this is a penalty you have to pay for being born in a third world country. Yes, when you were 10 days old you had a price tag on your life. If your parents paid the price, they could have you; if not, you would have to go back to where you came from.
Your mummy and daddy went through phases of self-pity, denial, mutual accusations and anger towards society, which was indifferent to their problems. Your daddy was most upset since he knew that the price tag on your life was less than what his boss would spend on a Saturday evening party. But that is life and one has to accept it. Time was running out and your daddy was getting desperate until he came to know about me. The first thing he told me when we met was, "I heard you love children."
Yes, I love children and I have four of my own. My profession is giving hope to people suffering from heart diseases and giving them a chance to start life in a fresh new way. I am essentially a technician who can cut and stitch people's hearts; they call me a heart surgeon. When I met you first, you were barely 10 days old, cuddled in a warm blanket close to your mother's heart. Except for a bit of rapid breathing and bluish nails on your fingers, you looked like an angel. I am sure you cannot remember but I asked you a question, "Do you want to be my friend"? This is the question I ask all the children I see. I did want to be your friend and I worked so hard to gain your friendship.
I clearly remember your mother's face when she was handing you over to the operation theatre nurse. She kissed you and looked at my face with an expression that said she is handing over her most precious possession to me; and with the total confidence that I will take care of you. It was a different sort of love triangle between your father, mother and myself with you at the centre. We would have done anything in this world to get you back. It took me six hours of intense concentration to operate upon your heart and so many sleepless nights before you started smiling again.
God was kind to you that time and you made a marvellous recovery. It was a big day for your family when you were being discharged from the hospital. Both your mummy and daddy would have thanked me a million times before they left the hospital. But they didn't have to tell me anything since I knew every word that they wanted to say. Tears of joy rolled down their cheeks. But you were blissfully unaware of what was going on, clinging to your mother's chest. My eyes began to swell with tears, and I turned my face the other way since a cardiac surgeon is not supposed to cry. Through the corner of my wet eyes I saw your face one more time and I knew I found one more friend. Your friendship and love is the only fee I expect for treating you.
As a heart surgeon I have performed 4,000 operations on children like you suffering from heart disease. Most of them came from poor families. Regardless of their backgrounds, I treat all for free. I think this is the best way I can repay God who has given me everything I wanted—a good family, a wonderful wife and loving children. For me this world is such a happy place to live in and in my own small way I strive hard to make it happy for others around me who are not so fortunate.
You must be wondering what inspired me to take this path. I guess I became a doctor because of the recurrent illness of my parents. My childhood was spent with the fear of losing my mother. My father, who was a diabetic, had multiple episodes of diabetic coma. In the lives of the nine of us, God's clear image was that of Doctor who could save the lives of our parents. Another childhood incident left a lasting impression on my young mind. I remember: It was a Saturday afternoon; I was trying to build a car, I think, out of matchboxes and sticks, like all the other children in my village.
My mother was speaking to a distant relative of ours in Bombay. This lady was telling my mother about a particular surgeon who, apart from saving her child's life, also offered his service completely free of cost. I could hear my mother blessing the mother of that surgeon for giving birth to such a wonderful person and ended up saying that this world is still a wonderful place because of people like him.
My mother at that time was living in a small town near Mangalore. It was my father's death anniversary and she spent almost the entire day in the prayer room. In the evening, my sister, who was watching the news at the national network, all of a sudden screamed out for my mother. My mother hurried to the living room to see her son on TV with a 9-day-old baby who had undergone a successful open-heart surgery. He was the youngest baby at that point of time in India to undergo a successful open-heart surgery. It was the beginning of heart surgery on newborn babies in India…
One day you will become an adult and probably a very important member of our society. You will have a lot of responsibilities and commitments. All I ask you for is: Can you spare a few moments of your precious time every day for someone who needs it? And that, too, without expecting anything back in return. Do you know, to save your life, a few hundred people worked sincerely without expecting any remuneration other than the joy of making your family, friends and relatives happy? 
He finishes his letter with these words: Dear children, we are all creations of God, and He is in control of all the events happening in this world. Unfortunately, He is not supposed to be seen, heard or felt. So, He runs this world using people like you and me. And when you do your work without expecting anything in return, just for the joy of bringing happiness to others, that's when you'll realize it is not your hands which do the job, it is the hands of God.
Where are we now?
Kahlil Gibran says, "Your children are not your children. They come through you but not from you. You are the bows from which your children as living arrows are sent forth." The realization of Dr. Shetty that God has sent us to this world to fix it through our compassion, care and love for the under privileged and we belong to no one but God. 
In this world today we all need a human touch of affirmation, inspiration and accompaniment. As Mother Theresa becomes the inspirational instrument of Dr. Shetty for the great transformation in the sector of affordable health care so is he for us. Let us all serve the society with utmost commitment that every one may realize, "God sent us to this world to fix the world at large."
 
---
Radio Veritas Asia (RVA), a media platform of the Catholic Church, aims to share Christ. RVA started in 1969 as a continental Catholic radio station to serve Asian countries in their respective local language, thus earning the tag "the Voice of Asian Christianity."  Responding to the emerging context, RVA embraced media platforms to connect with the global Asian audience via its 21 language websites and various social media platforms.