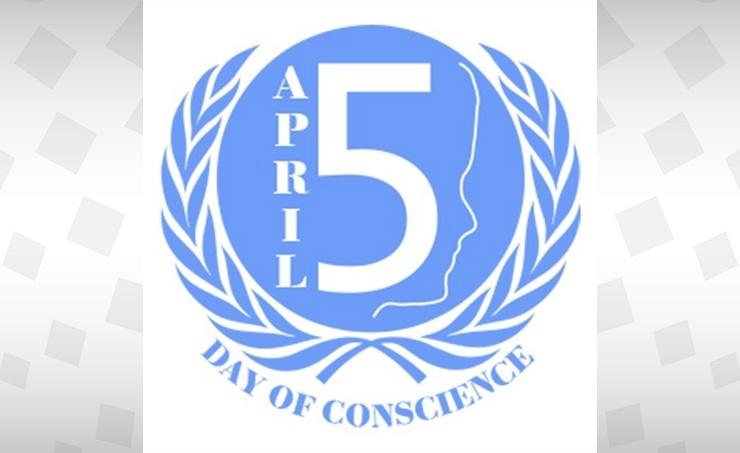 It was on April 5, 2020, when the first UN International Day of Conscience was observed amidst the COVID-19 outbreak.
Observing the day is especially meaningful as conscience is the key to peace and the solution to the problems we face. 
The pandemic has made people more aware of the human family, which is interconnected and interdependent. 
In July 2019, the United Nations adopted the draft resolution submitted by the Kingdom of Bahrain, entitled "Promoting the Culture of Peace with Love and Conscience," declaring April 5 the International Day of Conscience. 
Last year, the first International Day of Conscience signified an opportunity to create a new era. 
The Day emphasizes the promotion of a culture of peace with love and conscience.
The concept of a culture of peace emerged from the International Congress on Peace in the Minds of Men, organized by the United Nations Educational, Scientific and Cultural Organization (UNESCO) in Côte d'Ivoire in July 1989. 
Since then the promotion of a culture of peace has increasingly been seen as a worthwhile objective of the international community.
The evolving concept has inspired activities at so many levels and in so many regions with the full participation of civil society.
Within the United Nations system, the concept dates back to the Constitution of UNESCO, adopted more than 50 years ago, wherein that organization is called upon to construct the defenses of peace in the minds of men.
The task of constructing a culture of peace requires comprehensive educational, cultural, social, and civic action, in which each person has something to learn and something to give and share.
It addresses all ages and all groups; it is an open-minded global strategy with a specific purpose, namely, to make a culture of peace inseparable from culture per se and to take root in people's hearts and minds.
Peace is not only the absence of differences and conflicts. It is a positive, dynamic, participatory process linked intrinsically to democracy, justice and development for all by which differences are respected, dialogue is encouraged and conflicts are constantly transformed by non-violent means into new avenues of cooperation. - RVA News