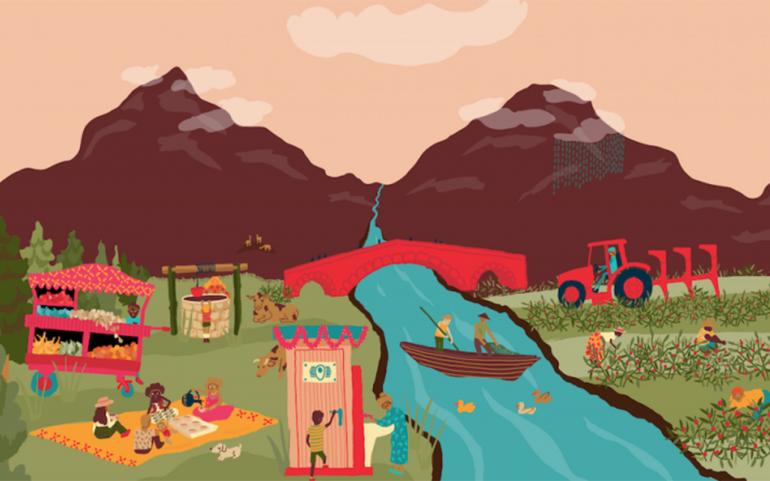 A saying goes, "One can survive without food for seven days, but not without water for a single morning."
Why World Water Day is celebrated today?  
World Water Day celebrates water and raises awareness of the 2.2 billion people living without access to safe water.
It is about taking action to tackle the global water crisis. 
A core focus of World Water Day is to support the achievement of Sustainable Development Goal 6: Water and Sanitation for all by 2030.
Today, water is under extreme threat from a growing population, increasing demands of agriculture and industry, and the worsening impacts of climate change.
As societies balance the demands on water resources, many people's interests are not being taken into account.
World Water Day is about what water means to people, its true value and how we can better protect this vital resource.
The value of water is about much more than its price. Water has enormous and complex value for our households, culture, health, education, economics and the integrity of our natural environment. 
If we overlook any of these values, we risk mismanaging this finite, irreplaceable resource.
By adapting to the water effects of climate change, we will protect health and save lives. And, by using water more efficiently, we will reduce greenhouse gases.
The idea for this international day goes back to 1992, the year in which the United Nations Conference on Environment and Development in Rio de Janeiro took place.
That same year, the United Nations General Assembly adopted a resolution by which March 22 of each year was declared World Day for Water, to be observed starting in 1993.
Later on, other celebrations and events were added. For instance, the International Year of Cooperation in the Water Sphere 2013, and the current International Decade for Action on Water for Sustainable Development, 2018-2028.
These observances serve to reaffirm that water and sanitation measures are key to poverty reduction, economic growth, and environmental sustainability.