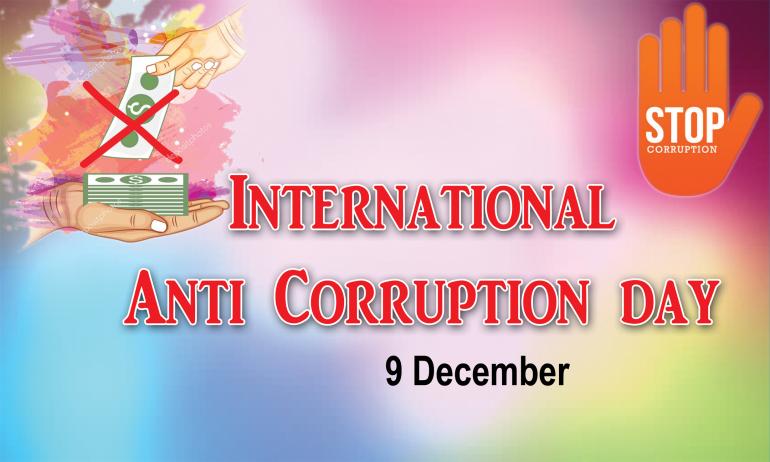 Corruption could be one of the biggest tragedies of mankind. It is ongoing and is extremely difficult to combat, forcing the poor into ever more hopeless conditions while the select few in power get ever richer and more powerful.
Corruption is a complex social, political, and economic phenomenon that affects all countries. It undermines democratic institutions, slows economic development, and contributes to governmental instability.
Why is corruption? People say corruption is the abuse of entrusted power for private gain. Corruption erodes trust, weakens democracy, hampers economic development, and further exacerbates inequality, poverty, social division, and the environmental crisis.
The International Anti-corruption Day was launched on Oct. 9, 2003, by the General Assembly of the United Nations as a way of raising awareness on corruption and highlighting the role of the United Nations Convention against Corruption in combating and preventing it.
The official reason given by the UN for creating this day is it was "concerned about the seriousness of problems and threats posed by corruption to the stability and security of societies, undermining the institutions and values of democracy, ethical values and justice and jeopardizing sustainable development and the rule of law."
Since the day was first observed, organizers, the United Nations Development Programme and the United Nations Office on Drugs and Crime, say intolerance toward corruption has grown. 
This is evidenced by the increasing number of politicians and chief executives who are being tried and convicted for the crime.
This year's theme of the observance emphasizes that an inclusive COVID-19 recovery can only be achieved with integrity and accountability. To RECOVER with INTEGRITY, we need to stand.
Today's observance aims "to promote, facilitate and support international cooperation and technical assistance in the prevention of and fight against corruption and promote integrity, accountability and proper management of public affairs and public property." - Nikhil Gomez