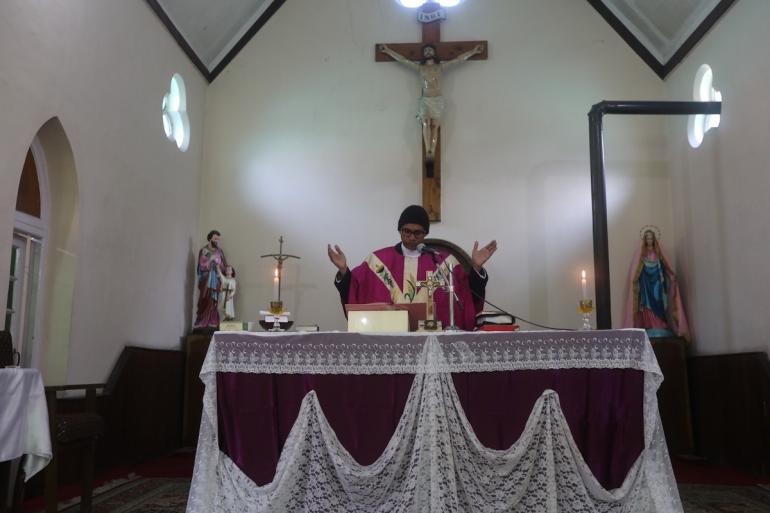 In the land-locked valley of India's frontier region of Kashmir, where the prospect of violence looms large due to hostilities between India and Pakistan, people are leaning on their faith to deal with a novel threat — the new coronavirus pandemic.
So far, three people have tested positive for the new coronavirus in India's only Muslim-majority region.
Regional authorities on March 17 declared the new coronavirus an epidemic, and surveillance workers have been authorized to enter any premises to look for people potentially infected with the virus.
The Health and Medical Education Department in the region has already issued a notice stating that any individual found to be infected with the new coronavirus is a hazard to public safety, and can subsequently be put in an "institutional quarantine" or "isolation" facility.
So far, 2,060 people are being quarantined at home while 28 have been hospitalized.
Approximately 297 people of those homebound residents are under surveillance, while 230 people have completed the 28-day surveillance period.
Schools, colleges, universities, and shopping malls have all been closed, and people have been advised to avoid unnecessary travel.
Read full story at LiCAS.news