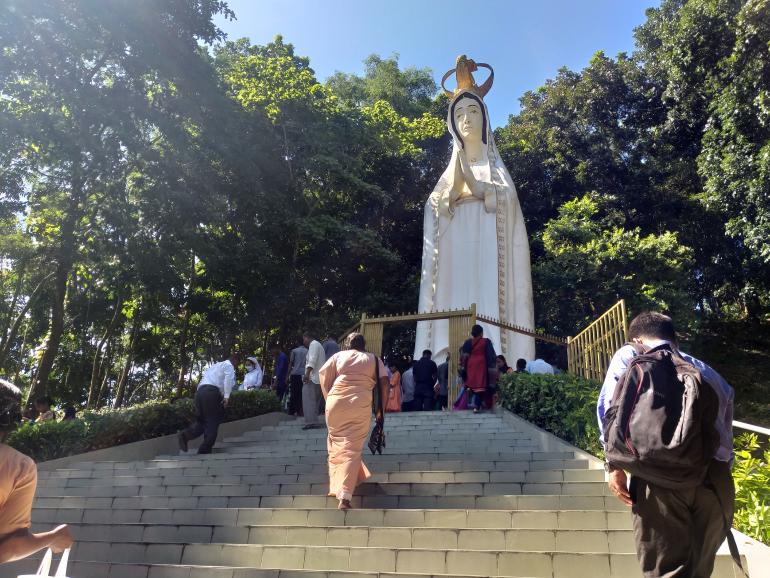 A popular Marian pilgrimage was held at the Mary, Queen of Fatima, Shrine at St. Leo's Church in Mymensingh diocese in Bangladesh's northeastern Sherpur district on October 30.
Restrictions due to the coronavirus pandemic limited attendance to the event at 500 people.
"We have gathered here to express our heartfelt devotion, faith, respect, prayer and love to our Mother Mary," said Bishop Ponen Paul Kubi.
"Mother Mary is the Mother of God, by the grace of Jesus Christ our Mother Mary is with us. She is going with us to our pilgrimage," he said.
Pilgrim Linus Biswas said he is "a fan of Mary" and when he came to the pilgrimage, "I felt like I was sitting in peace on my mother's lap."
"I prayed to my Mother Mary for a better life," he said.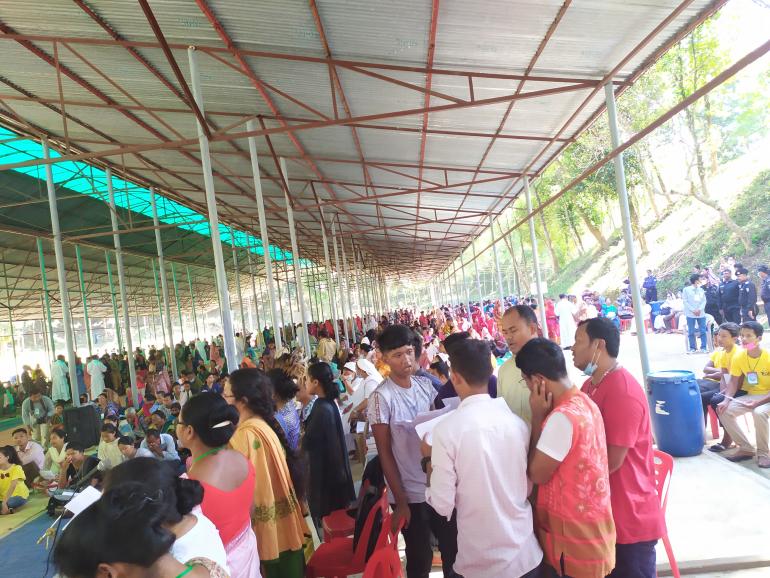 Suma Sangma, a devotee, said: "I participate in this pilgrimage festival because here I actually feel peace in my heart that I don't get when I go anywhere else."
"The environment is very beautiful. I feel peace in my heart by praying here. I pray for myself and for the whole world," said the pilgrim.
The Baromari Mariam pilgrimage is one of the most popular in Bangladesh. Every year, the activity attracts thousands of people who join in a candle-lit prayer of the rosary and other religious activities.
Muslims and Hindus also come the gathering to offer gifts.
The shrine in Baromari was inaugurated in 1997 in response to Pope John Paul II's call for "pilgrimages of faith" leading up to the anniversary of Jesus Christ's birth in 2000. - Nikhil Gomes/RVA News