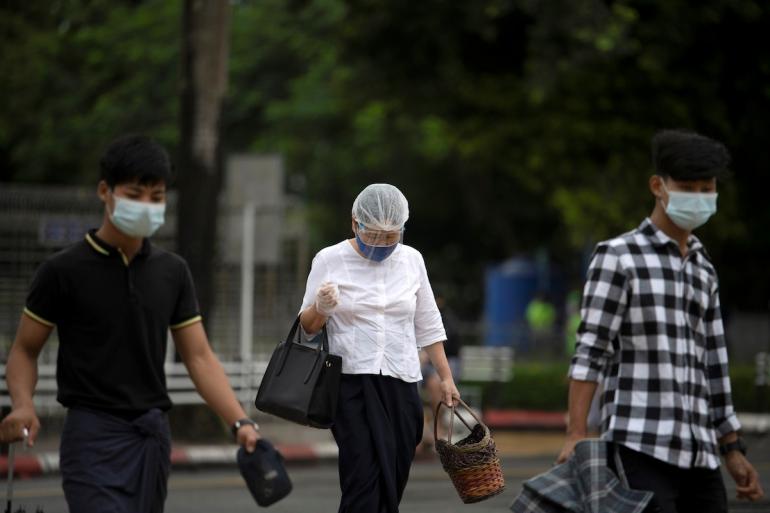 Myanmar is planning to relax COVID-19 restrictions, including stay-at-home protocols, to ease the pandemic's impact on the country's economy.
Last week, Daw Aung San Suu Kyi met with other senior officials to discuss the possible relaxing of stay-at-home orders, resuming domestic flights and other travel within the country.
In some townships, limited numbers of worshippers without stay-at-home orders might be allowed to attend religious events twice a day, according to the State Counselor's Office.
In townships with low COVID-19 infection rates, no more than 30 devotees might be allowed to observe religious events four times a month.
During Christmas and New Year, Christian congregations would be limited to 50.
The relaxations have not been confirmed yet.
Myanmar is currently reporting more than 1,000 cases per day.
Daw Aung San Suu Kyi has warned that the spread of COVID-19 could increase due to recent gatherings celebrating her party's election victory.
The World Bank said the economic impact of the second wave of COVID-19 has been significantly more severe on Myanmar's businesses than the first.
Myanmar is third in terms of COVID-19 cases in the region, behind Indonesia and the Philippines. - RVA News