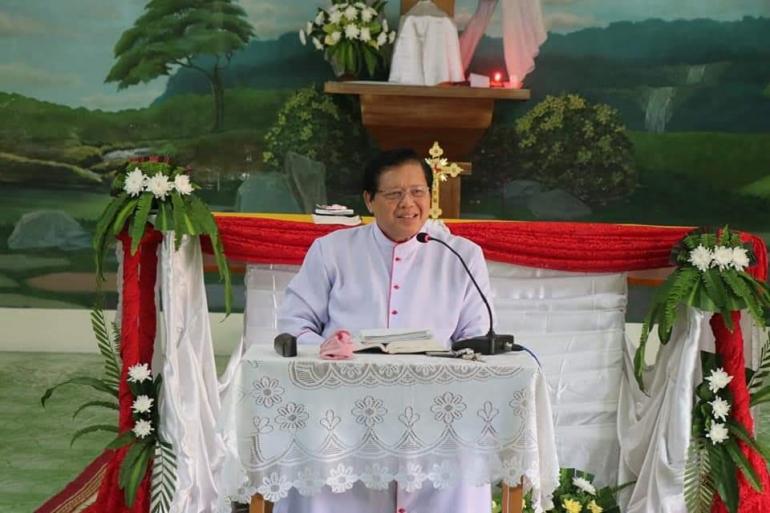 Bishop John Hsane Hgyi of Pathein in Myanmar has released guidelines for the celebration of Christmas in his diocese during the pandemic.
Midnight Mass on Christmas is to be celebrated with not more than 30 participants, including altar boys, and should be finished before 9 p.m. on December 24.
"Do not allow churchgoers who have been involved in one Mass after another to get together," said Bishop John.
He instructed those attending Mass and other religious activities to always wear a face mask, to have their temperature tested, to wash their hands, to stay six feet apart, and to receive Holy Communion by hand.
Those who have fever are not allowed to attend the celebrations.
Bishop John said only four people are to be allowed in the choir and for churches to use recorded hymns during the celebration of the Mass.
The same health protocols will be observed during the celebration of the New Year Mass, which will be celebrated evening on December 31 and should end by 9 p.m.
If the New Year mass will be celebrated in the morning of January 1, it must be offered with not more than 30 participants in one Mass. - Raymond Kyaw Aung / RVA News