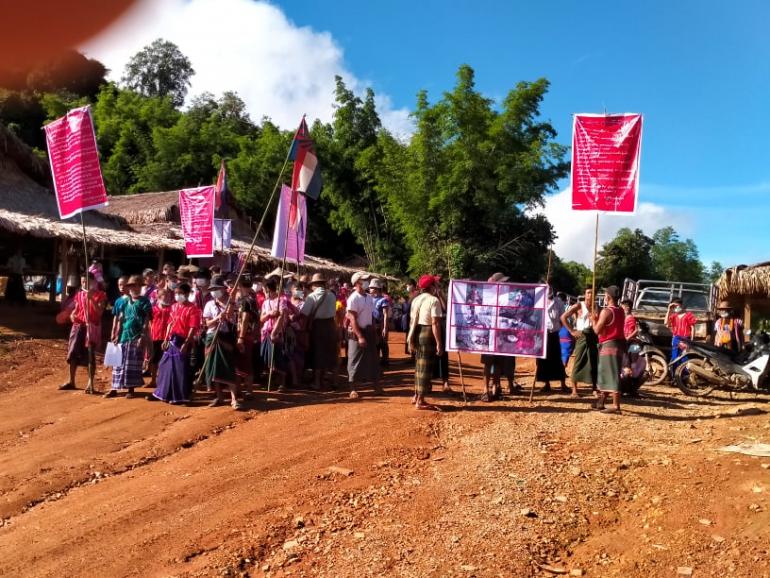 The Karen National Union (KNU) in Myanmar has called for an international investigation into the killing of an ethnic Karen woman allegedly by government soldiers in Mutraw District, Karen State.
 
"We demand justice and truth. The army killed an innocent civilian," said Padoh Naw Zipporah Sein, former deputy chairperson of the Karen National Union.
Sein called on Amnesty International and Human Rights Watch "to investigate this murder case."
Reports said that two Burma Army soldiers shot Naw Mu Naw in Poe Loe Hta village in Dwelo Township on July 16 and stole her gold jewelry.
There were no reports of the incident from the Army or the government.
The KNU Concerned Group (KCG) appealed to international human rights groups to look into alleged human rights abuses in the region.
 
The group said the abuses were not limited to Karen State, but have also occurred in Shan, Kachin and Rakhine states.
"What we want is for international human rights organizations to investigate the murder and collect data, then these organizations can report the case to the UN and Burmese government," said Sein.
 
In a statement, the KCG said what happened was "unwanted."
"If the military camp continues to exist near our village, the security of the people in this area is uncertain," read the group's statement, quoting the victim's husband.
Bishop Raymond Po Ray of Mawlamyaine Diocese condemned the killing, saying that there is "no justice in our land."
"Where there is no justice, there is no peace, no love, no security, and no happy life for the people in the area or region, especially for the voiceless and vulnerable people," said the bishop.
"Based on our faith perspective there is no God for those people who do not believe in God. For such people with godless hearts are blind to do good, to love, to forgive," he added.
"If there is no proper relationship between God and man, relationship between man to man will turn to violence, and in his relation to the creation he will become destroyer of nature and creation," said Bishop Raymond Po Ray. - RVA News