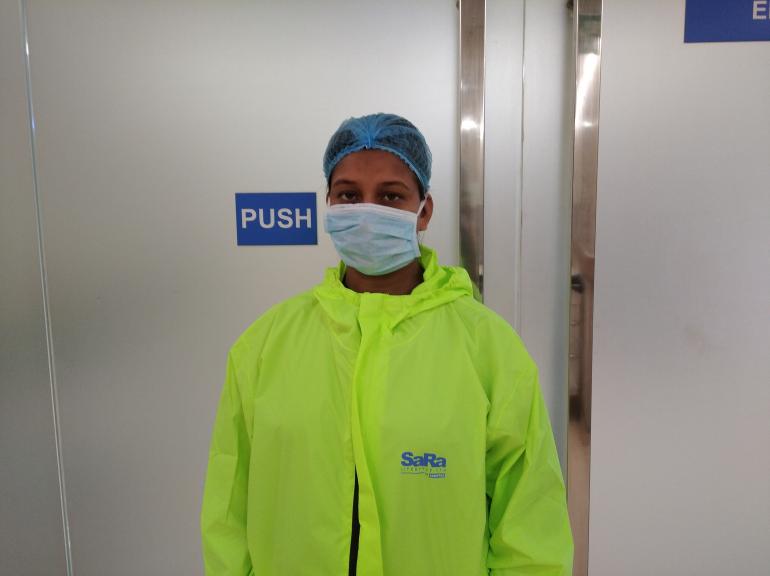 Maria Chondona Rozario is a senior nurse in Asgar Ali Hospital in old Dhaka, Bangladesh. 
During the pandemic, a lot of health workers in the hospital, including doctors, nurses, and staff were infected by the new coronavirus disease, including Maria.
Several areas in Bangladesh, including Dhaka, were placed under lockdown during the pandemic.
One day a pregnant woman came to the hospital.
The doctor and Maria asked the woman if she has any sickness or if she went out of the country. The woman did not say anything.
Because she was having twins, the woman had to be operated on. The doctor did the operation and delivered a boy and s girl.
It was only later that the health workers learned that the woman's husband came from Italy and was positive of the new coronavirus disease.
Days later, the doctors and nurses in the hospital got sick. After a test, five doctors and three nurses were found positive of the disease. 
"I was scared and disappointed," said Maria. She had fever, headache, and breathing problems.
"It was a very painful and terrible time for me," she said. "I suffered a lot. Nobody was with me. I was lone in my room. The hospital was in lockdown. I feel that maybe I will die," she said.
But it was during that time that she said she felt the love and presence of God. "I prayed a lot," she said. 
After 20 days in quarantine, Maria felt better and returned to work.
Through her painful experience she learned how to accept and surrender herself to God. - Father Nikhil Gomes