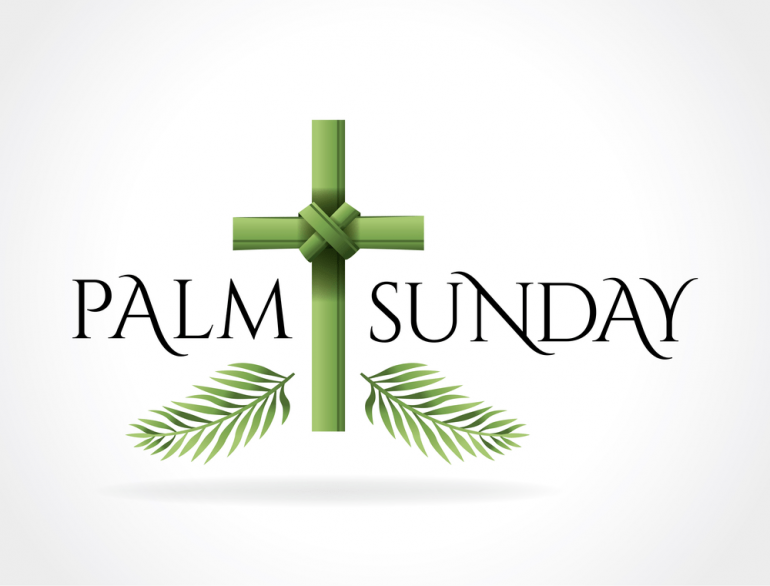 This Palm Sunday will take place in unusual conditions because the churches will be empty. But unusual circumstances shouldn't keep us from brandishing palm fronds and transforming the week they hail into a truly Holy Week.
The procession on Palm Sunday inaugurates Holy Week, the presence of Jesus manifested through the liturgy of the Church. On Palm Sunday, Jesus had triumphantly entered Jerusalem, the Holy City where he was to die and resurrect.
All Christians take part in reliving this drama. They are the crowd acclaiming the Lord with palm fronds in their hands. On this Sunday we acclaim Jesus as great victor, who enters Jerusalem to fight, to joust. He is battling against the forces of evil and death. His torment will mysteriously transform into a path to victory, a trap set for death that He tramples by his Resurrection. Christians are so sure of his victory and they acclaim him even before the start of this battle: "Hosanna in the highest!" 
This year, churches are closed and we may not have access to blessed palm fronds. But we can think of ourselves as brandishing palms, in the form of the good deeds and sacrifices with which, even in quarantine, we acclaim the Lord in more meaningful and lasting ways than liturgical gestures.
Our palm fronds are our most fervent prayer in the course of this week, the care we put into reading of liturgical texts in our prayer books.
Our palm fronds are an attentive examination of our lives before receiving pardon for our sins and a serious resolution to do better. Our palm fronds represent the little mortifications we will impose on ourselves this week, to do our part in helping to carry the Cross of Christ.
Our palm fronds finally represent our progress in charity work, in unconditional kindness and helpfulness toward all. So that on Easter day, we can be all filled with an immense sense of joy!
Source: Aleteia