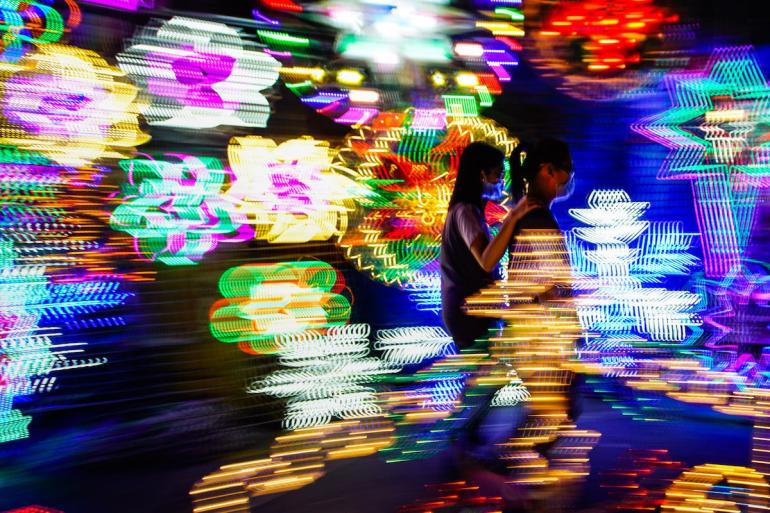 Churches in the Philippines are preparing to welcome Christmas under the "new normal" by tweaking traditions to comply with health guidelines during the pandemic.
In the capital Manila, the traditional celebration of "Simbang Gabi" that will start on Dec. 16, are either scheduled earlier in the evening or later than usual in the morning.
Father Jerome Secillano, executive secretary of the Committee on Public Affairs of the bishops' conference, said the Church is ready and will follow the health protocols issued by authorities.
"We were always ready. It's part of our life," said the priest, adding that the Catholic Church has already issued guidelines for the faithful during the Christmas season.
Among those that will be implemented is the limited number of people allowed inside churches during religious services.
The bishops' conference has instructed parishes to adjust the time of scheduled Masses, depending on the curfew hours imposed in their areas.
Priest were also reminded to shorten their homilies and limit the number of church hymns.
Church officials have earlier reminded the faithful to also refrain from the traditional "caroling" to prevent the spread the coronavirus disease.
Bishop Broderick Pabillo of Manila has said that parishes have been instructed "not to organize carolings" especially because experts have warned that the virus can easily be transmitted through singing.
Celebrate Christmas
The church leader, however, said that pandemic should not dampen the spirit of Christmas.
"Let not COVID-19 lock down our Christmas joy and family togetherness," the Manila prelate said.
"God has come down to be with us. We accept him together as a family in our homes. Let us be creative this year in celebrating God's presence among us," he added.
Bishop Pabillo said the faithful should not allow the pandemic to deprive them of Christmas joy. "God is with us," he added.
He said the faithful can still celebrate the birthday of Jesus Christ "in a different, but more meaningful way."
"In years past, we have been accustomed to external and consumerist ways of celebrating these seasons," said the bishop.
"The malls and the stores had dictated our Christmas … Let us bring Advent and Christmas to our families with prayers, family religious services, and joy," he said. - LiCAS.news