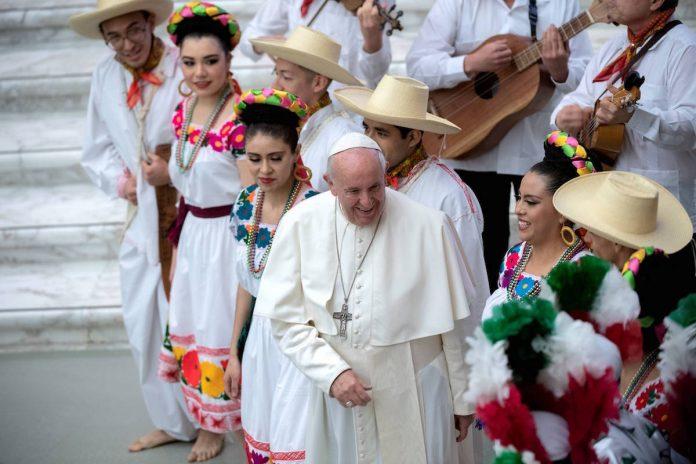 Christmas is a time to look upon life and ask what it is really all about, Pope Francis told an international group of music artists.
"The time before Christmas calls us to ask ourselves, 'What is it that I am waiting for in my life? What is the great desire of my heart?' You too, with your songs, help awaken or reawaken this healthy human 'yearning' in the hearts of many people," he said in a CNS report.
The pope was speaking on Dec. 13 with the group of singers, songwriters, musicians and conductors a day before they were to due perform at a Vatican charity concert raising money to help protect the Amazon and support its indigenous communities.
Those performing included U.S. Grammy Award-winning singer, songwriter Lionel Richie; Scottish singer Susan Boyle, who was a 2009 finalist on "Britain's Got Talent" TV show; and Welsh vocalist Bonnie Tyler, singer of hit singles such as "Total Eclipse of the Heart," and "It's a Heartache."
Several Italian performers and the Charleston Gospel Choir were also on the bill for the 2019 "Christmas Concert in the Vatican."
Full story at UCA News