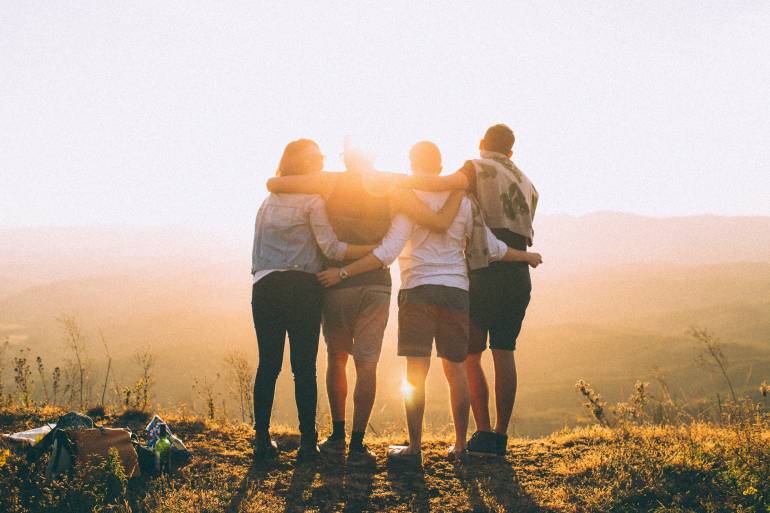 March 19, Fourth Sunday of Lent
1Sam 16: 1b, 6-7, 10-13; Eph 5: 8-14; Jn 9: 1-41
A man went to a doctor and told him, "Doctor, I think that my eyesight is fading more and more. These days I am not able to see things clearly." He got the answer, "I too think so." Being surprised, he said, "Doctor, without checking my eyes, how come you say that my eyesight is fading?" He answered, "Well! I am not the doctor! This is not the clinic. This is a bank and I am the bank manager."
Insight:
We all know that eyesight is very important for our day-to-day living. For a happier life, we need something more than sight itself. That is insight! 'Sight' and 'insight' are two words which are familiar to us. 'Sight' is more external. 'Insight' is more internal. Sight refers to the fact of seeing things outside clearly. Insight refers to a deeper perception of reality. It is almost like 'seeing' (=understanding/ feeling) what is invisible.
When we approach our life-events without proper insight, we are easily deceived and run into problem. For example, these days many relationships are formed based on external aspects such as beauty, money, position etc., and the unhappiness that follows proves how wrongly the decisions were made.
In the first reading, precisely that is what we see! Looking at the external features of the elder sons of Jesse, Samuel thought that God might have chosen one of them. God's injunction to Samuel was something very pertinent: "Do not look on his appearance or on the height of his stature, ...for the LORD does not see as mortals see; they look on the outward appearance, but the LORD looks on the heart." Insight is nothing but trying to see things from the perspective of God Himself.
One of the primary aspects of Jesus' ministry was to give sight to the physically blind and insight to the spiritually blind. That is what we see in today's gospel. While giving sight to the blind man, he was also trying to give insight, a deeper understanding of reality, to the Pharisees. But the Pharisees were not co-operating. They were so stuck up with the external observances of rituals and laws, they failed to go beyond the externalities and periphery.
Insight: How It can Help us
A person with insight can transform a problem into an opportunity, whereas a person without insight can create a problem even out of an opportunity. That exactly was the difference between Jesus and the Pharisees. Jesus, as a person of insight, converted all types of problems, he faced, into opportunities, whereas the Pharisees did just the opposite. The Messiah, whom they expected for ages, was in front of them. In him, the prophesies of the prophets were fulfilled. But because of lack of insight, they could not see Jesus as the Messiah. Not only they missed the opportunities of being benefitted from Jesus, but also created so much of mess for themselves and for Jesus (the gospel reading).
In the Indian tradition, the third eye is a symbol of 'superior perception,' a perception which is beyond sensory level. It is to approach reality with proper insight and wisdom. People with insight approach reality entirely from a different angle and are enriched by it.
There was a very famous hotel which offered the best of services. It had a team of very co-operative staff. Once a business man happened to stay there and saw the tremendous energy, being circulated there. He met the manager and said, "I too am a business man and have a lot of people working for me. But my difficulty is that I have a lot of problems with my workers. They don't co-operate with me. But here I see that things are different. Don't you have problem with your staff here?" The manager answered, 'Here we don't have problems, but only challenges." That is the difference between having a sight and insight.
The business man had sight, whereas the manager had insight. If we do not make any conscious effort to develop insight, our lives will be shallower and more superficial. Insight is a necessary pre-requisite to have a deeper perception of reality and to live our lives at a better level.
Insight: A Way to get it
In the second reading, St. Paul speaks about living in light. "For once you were darkness, but now in the Lord you are light. Live as children of light."  Living in light refers to the fact of living our lives with more clarity i.e., with insight. St. Paul also shows the way how we can grow in insight and how we can make this insight ours. It is by getting connected to God. He writes, "in the Lord you are light." It is by living in the Lord, one can become a person of insight.
The Bible speaks of number of persons whose approach towards life and its problems dramatically changed for better after encountering God.
Moses before meeting God in Mount Horeb considered himself a failure and a fugitive. He had earlier escaped from Egypt out of fear. But after meeting God, his perception of himself and his mission changed a lot. Now, as a hero with a lot of courage, he went towards Egypt, from where he ran for life.
Another example is the two disciples who walked towards Emmaus. They were sad and melancholic (Lk 24: 17). But while meeting Jesus at the breaking of bread at Emmaus, Luke writes that their eyes were opened (Lk 24: 31). Immediately they returned to Jerusalem, from where they tried to flee.
St. Paul is yet another example. Earlier his perception of his own religion and its precepts was very shallow. After encountering Jesus, he approached them with a deeper understanding.
In other words, encountering God gives a person proper insight to live one's life at a higher level.
---
Radio Veritas Asia (RVA), a media platform of the Catholic Church, aims to share Christ. RVA started in 1969 as a continental Catholic radio station to serve Asian countries in their respective local language, thus earning the tag "the Voice of Asian Christianity."  Responding to the emerging context, RVA embraced media platforms to connect with the global Asian audience via its 21 language websites and various social media platforms.