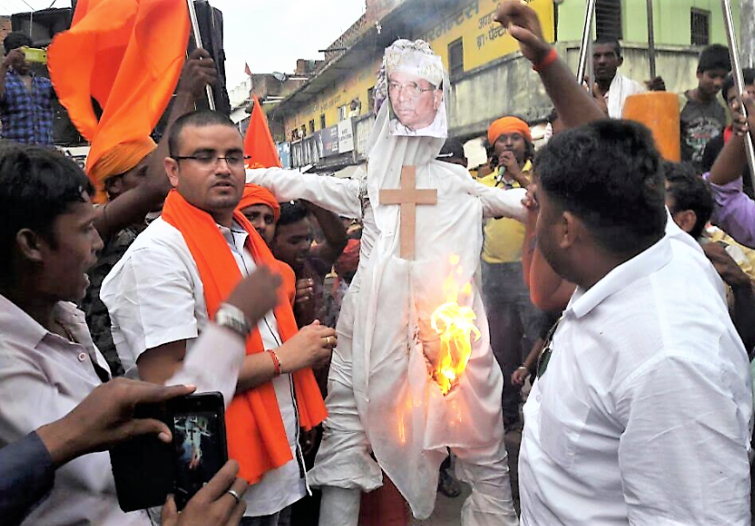 A report released this week by a religious group in India revealed the growing number of incidents of violence against Christians in the country.
The recently published by the Religious Liberty Commission of the Evangelical Fellowship of India documents 145 incidents of violence targeting India's Christian community in just the first half of 2021.
Titled "Hate and Targeted Violence Against Christians in India: Half Yearly Report 2021," the report claims that most incidents were perpetrated by non-state actors "operating in an environment of targeted hate."
The report documents three "religiously motivated murders," 22 attacks on churches or places of worship, and 20 cases of ostracization or social boycott in the first six months of 2021.
The state of Madhya Pradesh reported the most cases with 30 documented cases of violence while Uttar Pradesh came second with 22 documented cases.
Both states recently enacted anti-conversion laws, "likely inciting more incidents of violence against Christians," says the report.
The report notes that the pandemic "seems to have given the police a ruse not to register cases" and that "access to courts for relief was restricted."
"The violence was also facilitated by the absence of civil society on the streets as activists were unable to travel because of lockdown restriction and because of the collapse of the media," it adds.
The report also notes that since taking power in 2014, the Bharatiya Janata Party "has overseen a political regime in which religious intolerance has become a social norm and attacks on minorities are tolerated, if not encouraged."
In 2014, the Evangelical Fellowship of India recorded 147 incidents of violence targeting India's Christians.
The same number of incidents is now being reported in just six months in which strict lockdowns were enforced in many areas of India. - LiCAS.news