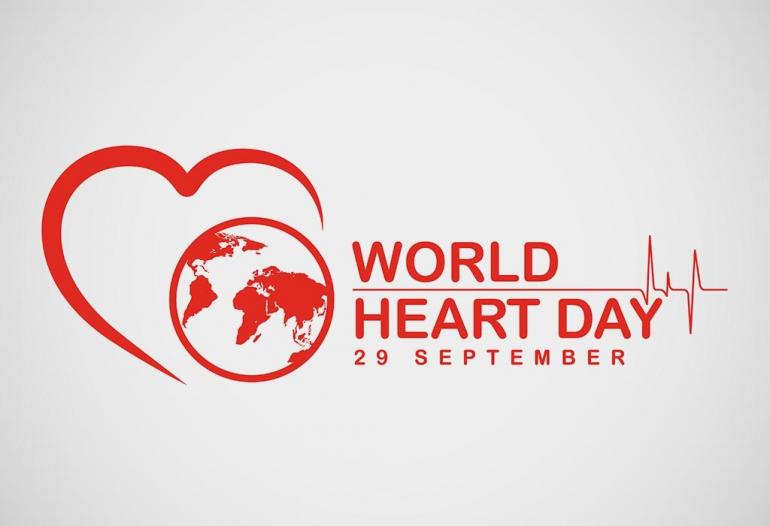 The World Heart Day concept was given shape at the end of 1998, after consultations with members of foundations and societies. It was decided to mark the day on the last Sunday of every September, and the official launch was scheduled for the year 2000. During 1999, the WHF membership was made aware of the forthcoming campaign, and partnership agreements were concluded with WHO and United Nations Educational, Scientific and Cultural Organization (UNESCO). The first year's slogan was "Let it Beat," emphasizing the benefits of physical activity in the prevention of cardiovascular disease.
An ideal opportunity arose for the official launch. The last Sunday of September 2000, coincided with the Olympic Games in Sydney, Australia. The World Heart Federation was offered the opportunity to launch the World Heart Day campaign under the patronage of Her Majesty Queen Sophia of Spain and the President of the International Olympic Committee, Juan Antonio Samaranch. In addition, Barcelona hosted a special musical and dance event to mark the day, with the soprano Montserrat Caballe and the flamenco dancer Joaquim Cortes. The media response was immediate and enormous.
The second and third campaigns were built on a solid foundation. The theme for 2001 and 2002 was "A Heart for Life," stressing the importance not only of cardiovascular disease prevention, but also of health promotion in general for all ages and in all settings. This broader focus also gave the WHF the flexibility to incorporate other dimensions of its message, as appropriate. For the year 2003, the theme is "Women and Heart Disease," and for 2004, it is "Youth."
World Heart Day is observed in many different ways across the world. Foundations and professional societies have devised innovative ways of marking the event. In many countries, there has been close collaboration between national societies and foundations. These include runs, sports events, theater, street events, dancing, and cycling in public spaces, schools, and hospitals.
World Heart Day has enjoyed enormous success in building partnerships to advance a common cause. However, this has been achieved predominantly by obtaining support from the private sector, charities, societies and foundations. The next step is to engage the public sector and foster collaboration with the Ministries of Health. A crucial link in this area has already been established, as reflected in the active participation of WHO in the World Heart Day campaign. WHF will continue to work with WHO and tap into its links with governments all over the world in an attempt to pursue this objective.
As WHF continues this mission, our focus is on the vast population of the developing countries, where the greatest number of deaths from heart disease and stroke occur. We aim to support and promote practices that would be relevant to all segments of the population. Within the overarching objective of influencing governments and helping countries to prioritize their health agendas, we remain cognizant of the critical human component— individual behavior—which influences choices and ultimately determines the course a person's life will take.